13 Articles from the PetSittingOlogy Vault You May Have Missed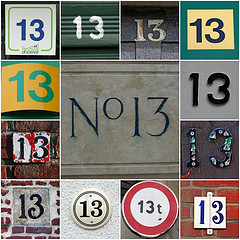 The end of the year is always a good time to look back on your business and take inventory on where you are and where you want to go.
Whether it's in the form of New Year Resolutions, or not, the start of a new year can empower you to reach the next level of success.
This February, PetSittingOlogy turns 5!
I thought it would be wise to put together a list of some of my favorite and most helpful articles here so you can inch closer to your personal and business goals.

If you enjoy this place, please consider these 3 things I ask you to do:
Bookmark this page so you can easily return and pick up where you left off.
Share with your social networks and communities so they can benefit as well.
Consider leaving a review for me on PetSittingOlogy Reviews page.
With that, I leave you with a round up of some of my favorite articles.
13 of The Most Helpful PetSittingOlogy Articles You Shouldn't Miss
1: Can You Really Make Money As A Pet Sitter?
https://petsittingology.com/can-you-really-make-money-as-a-pet-sitter/
This post was inspired by several articles I came across online boasting that pet sitting is one way to make money fast. I was surprised by this quite ignorant statement since we all know this needs to be treated every bit like any other business in order to succeed.
2: Are Pet Sitting Orgs Like PSI and NAPPS Worth The Money?
https://petsittingology.com/are-pet-sitting-orgs-worth-the-money/
As of late, there's been a shift among many pet sitters I chat with about the relevancy of the structured pet sitting association. In this article, I ask the question whether or not these associations are worth the money and include a poll of current sitters' views.
3: Hiring Pet Sitters? The 12 Most Fun, Direct and Eye-Opening Questions You Must Ask
https://petsittingology.com/hiring-pet-sitters-the-12-most-fun-direct-and-eye-opening-questions-you-must-ask/
This is a fun one. And one that can take your hiring process to a new level. Some years ago, when I needed to hire for my own pet sitting business (Alitia's Animals) I wanted to come up with a set of preliminary interview questions that revealed the personality of an applicant. This post details the questions I use and highlights some of the best responses I've received to date.
4: Hey, Pet Sitters, Your Price Is Too High
https://petsittingology.com/hey-pet-sitters-your-price-is-too-high/
Ugghh! How many times do you find yourself moving along a pleasant conversation with a potential new client and when the dreaded topic of price comes up things take a turn for the worst?! "Your charge how much?? Are you serious?" We've all been there. But let's look at what's really going on inside the pet owner's head. Here are 3 things to consider when you hear the price objection.
5: Look How One Pet Sitter Got Her Phone Ringing Off The Hook/
https://petsittingology.com/phone-ringing-off-hook/
Can one seemingly small addition to your website make all the difference? Friend and pet sitting peer, Nicole Ryan, of Pineapple Pets in Florida, says Yes. After adding one photo of herself with a pooch to the front page of her website, her phone has been ringing off the hook. We break down the process for you so your phone can ring off the hook, too.
6: Should You Pay Pet Sitting Employees Percentage, Flat or Hourly
https://petsittingology.com/should-you-pay-pet-sitting-employees-percentage-flat-or-hourly/
When you are ready to hire pet sitters for your team, you will quickly find that you have a ton of questions you need answered. One popular question is how exactly should you be paying your staff: per hour or flat fee. In this 12-minute audio recording, Bella Vasta spells out exactly how she pays her staff. (You'll hear the 3 options you actually have.)
7: Are Pet Sitters Taken Seriously
https://petsittingology.com/are-pet-sitters-taken-seriously/
In the recent past, I finally got so fed up by what too many pet sitters have been experiencing. Since the pet sitting industry is technically still in its infancy, the perception to the general public about exactly what we do gets lost in the mix. This short video rant of mine, followed by a downloadable 14-page manifesto pin points the issue and calls for a guided shift in our industry.
8: Your Personal Secret Weapon to Attract More Pet Sitting Clients
https://petsittingology.com/personal-secret-weapon/
You are unique. You have something to offer that other pet sitters do not. It is your job to find and showcase this individual attribute of yours so you can attract the ideal clients to your website. In this article, I breakdown how one pet sitter uses her background in rescue to stay ahead of the competition. And I show you some examples of how you can do the same.
9: The 5 Basic Reasons A Pet Owner Will Not Hire You As Their Pet Sitter
https://petsittingology.com/5-basic-reasons/
The goal of every pet sitting business owner is to land as a new client the vast majority of potential clients who call. While you might have a high percentage of callers who become clients, there are still some that do not use your service. Did you know that there are 5 specific reasons someone will not use your service. Knowing these can help tremendously going forward.
10: Google Desperately Wants To Recommend Your Pet Sitting Website
https://petsittingology.com/google-recommends-your-website/
One of my biggest passions is helping pet sitters use, understand and conquer this industry through a successful website. As you know, SEO and landing in Google is a big step in that process. I go over in detail how exactly Google works, what it looks for when placing sites in their search results, and how you need to look past 'keywords.'
11: 16 Steps To A Perfect Pet Sitting Job
https://petsittingology.com/16-steps-to-a-perfect-pet-sitting-job/
No matter how long you have been pet sitting, you instinctively follow a series of steps that include answering the phone, sending over paperwork, scheduling the meet-n-greet, and more. This blog post details 16 steps that should help tie everything together. While the steps might sound obvious, if there is one or two you can improve on, it's a win.
12: A Rare Look For Pet Sitters Inside The Minds Of Your Clients
https://petsittingology.com/inside-the-client-mind/
Whether you do the pet sits, or a member of your team does the visits, you should never take anything for granted. Something as simple as the notes you leave can make a world of difference. In fact, I spoke with a pet owner who expressed concern about the frazzled way the pet sitter was writing the notes. Every detail counts and this is a rare look into the mind of a typical client.
13: I'd Rather Live With A So-Called 'Vicious' Pit Bull Than With Most Of The People I Know
https://petsittingology.com/id-rather-live-with-a-so-called-vicious-pit-bull-than-with-most-of-the-people-i-know/
Many pet professionals love the Pit Bull breed. Sadly, the reputation is not always a positive one. I do everything possible to promote the breed in the best light, because they are an amazing dog. On this post, you can read my thoughts about the beautiful Pit and watch a popular music video that you can share with your community.
Happy Holidays and Happy Times!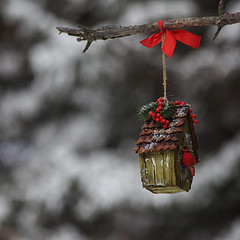 As always, I remain available to help you build a better pet sitting business. with so many pieces to the puzzle, things can be overwhelming. I have some amazing things planned for you in 2014!
Will you consider leaving a review for me?
If you have enjoyed the content I put out, or if you use one of my services (Start a Pet Sitting Business course, IC Toolbox, WordPress SEO Website System, Virtual Office Manager, etc.) please consider leaving a review on this site!
If you are inclined to do so, consider leaving a review for me on PetSittingOlogy Reviews page. Thanks!
Here's wishing you a safe, happy, and healthy holiday season!
photo credit: Leo Reynolds via photopin cc
and Denis Collette…!!! via photopin cc