Since 2009, PetSittingOlogy has been fortunate enough to be serving our professional industry with effective websites that show up on the front page of Google and get our clients' phones ringing!
Whether it's through our standard layout package or a fully developed custom design, when you work with us to create your new web presence, we become part of your team that you can rely on for all your marketing needs.
Below is a small sampling of some of our custom design clients. Each project is unique and specific to the needs and goals of the client.  We invite you to click through each website to get a feel for what we could accomplish together.
When you are ready to discuss things further, feel free to schedule a complimentary discovery call with Josh Cary.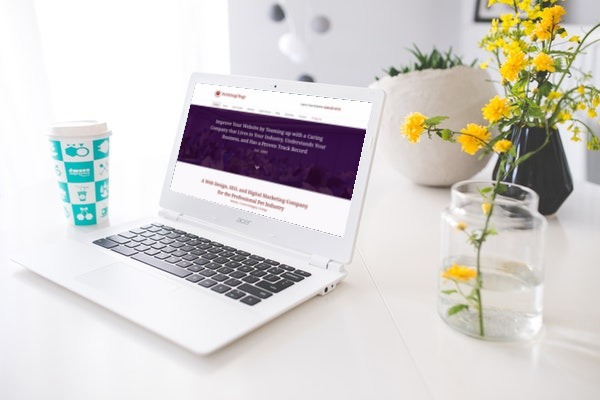 Arden was looking for a complete redesign of her current website and wanted a strong focus on her Pet First Aid 4u classes.
You'll also notice a neat and clean design that highlights Arden's many books, her popular podcast, her hundreds of blog articles, and the ability to hire her to speak.
"I confess. I was in desperate need of a website 'facelift' and am so glad that I turned to Josh Cary for help. The result is my new site, ardenmoore.com, that captures my brand and my message beyond my expectations. Not only does Josh know web design, but also marketing and the pet industry, making him the go-to person to meet all of your needs." ––Arden Moore, The Pet Health and Safety Coach
Amber was ready to take her website to a whole new level.  Having 15+ years experience serving the pets in her area, Amber wanted her website to speak directly to her ideal client.
Her website now boasts a crisp and clean colorful layout that shines a light on her brand, her team, and her variety of services.
Armando Morales has been a client of ours since March 2012.  In fact, he was the 29th person to sign up for our website service when we first began offering it.
It finally became time to update the look and feel of his popular New York dog training business.  Armando's new custom site now features his videos, articles, and training services.
Tails of the City Pet Care is a professional pet care company serving the DC, Maryland and Virginia areas.  Their original website was built on a platform that proved difficult to update or make changes.
The new website we developed for them is bright and colorful, and allows the company to easily make changes and add blog post content whenever they wish.
Potty Time Pets is Portland's premier pet care service provider owned and operated by sisters Kristen Zisk and Rebecca Zisk.
The two have made it their mission to provide their clients with the highest quality of pet care services and to give them and their pets total peace of mind. Having come to us from a DIY website platform, Kristen and Rebecca were ready for a custom, professional website that reflected their mission.
Owner Julie Duke has been a client of ours since 2016. Her pet care business offers personalized care for companion animals in the safety and security of their own homes.
When Julie was ready to update the look and feel of her then-current website, she knew she could turn to us to deliver the exact layout and design she was after.  Her new website speaks directly to the ideal client she is most ready to serve.