Your Personal Secret Weapon to Attract More Pet Sitting Clients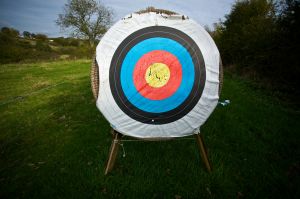 I was reviewing a pet sitter's website recently and I read a very intriguing part that was hidden on her About page.
She currently lives with three wonderful rescue dogs.
Can you imagine not highlighting this front and center on your website?
Why would you want to do that? Because this could become your niche – and could increase your client base!
The word niche is defined as a specialized market.
A niche market for a wedding planner, for example, might be specializing in weddings on a budget.
Another example might be found in someone who teaches public speaking techniques. Public speaking is a very big market.
However, someone may choose to target a smaller, yet still profitable segment, like public speaking for students. This would be very valuable for graduates getting ready to enter the work force.

So, How Can Pet Sitters Use A Niche To Land More Clients
You are a pet sitter. Your ideal client may be anyone with a pet.
Unfortunately, you and every other pet sitter want to target anyone with a pet.
Let's go back to the example of the pet sitter who owns three rescue dogs.
Certainly, other pet parents who have rescue dogs would relate to you perfectly on a level other pet sitters in your area (your competition) would not.
So what would happen if you took what you personally know well and focused on that on your own pet sitting website?
What do you know very well?
Here are some examples of niche markets for pet sitters:
Rescue dogs
multiple rescue dogs from different shelters
small lap dogs
Greyhounds
Pit bulls
nervous/shy dogs
playful/energetic dogs
puppies
difficulty on leash
separation anxiety
pure breeds
"mutts"
show dogs
multiple dog homes
dogs and children
introducing new dog into home
dogs that prefer women
Think about your very own personal experiences and highlight those. What kind of pets do you currently own, or grew up with?
The goal is to connect to your ideal client one to one. Speak directly to your ideal client and you practically zero out any competition.
For example, think about how you would feel in this situation.
You own a wonderful and playful Pit Bull. You go online to find the perfect pet sitter. You perform a typical search and review a small handful of qualified pet sitters in your area. The real differentiating factor is price. But you are not price shopping. You are just searching for the best fit. Then, right before you give up for the day, you see a pet sitters website that talks about how much she loves pit bulls and how she grew up with Frankie – her awesome pitty. She shares photos of her other pit bill clients and you read reviews from other pit owners. You are sold even before you pick up the phone to call.
You can substitute "pit bull" with any niche you can specialize in. The list above will act as a guide to get you thinking in the right direction.
You might be thinking "but won't speaking like that limit the amount of potential clients I can serve?"
Absolutely not. In fact, you will be surprised at how your client base will increase by doing this.
You will receive more clients directly within your niche, and you will surprisingly attract other clients.
Think of it like this. Does an Italian restaurant only offer pasta? Of course not. They may specialize in serving pasta (their dining niche) but there is plenty on the menu including fish, chicken and meat to make all hungry patrons happy.
Remember: this is not about removing the current services you offer, but rather about highlighting a specialty that will attract more of your ideal clients.
So, What Is Your Niche?
Think about what you can specifically highlight from your own personal experiences. And then see how you can prominently display it on your web page. Speak directly to your perfect client.
Let us know in the comments what your niche can be.