What is PetSittingOlogy ... Who is Josh Cary?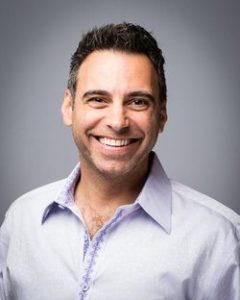 Pet·Sitting·Ology: a passionate digital marketing company that creates, manages, and lovingly supports professional pet business websites that are beautiful, mobile-friendly, and rank well in Google.
We provide essential tools for growing your business, as necessary to your life's calling as a leash and collar.
Whether you're a new pet sitter or an experienced dog walker, you'll become a better business owner with the help of our training, education, tools, resources and community.
You'll quickly see that our main area of focus includes building effective websites that get results, assisting with your SEO (search engine optimization) efforts, helping you implement a content and blogging plan, and strong business strategy.
If this is you, you're in the right place:
You have big dreams for your pet sitting business and your pet sitting website, but you need the tools, knowledge and advice to make them come true.
You feel that you need an experienced web-person to step in and take control of all the tech-y side of things for you.
Your website isn't turning visitors into clients. It's not attracting traffic from Google. Or, it's still a scribble on your to-do list.
You just want someone else to handle all the website stuff for you! (We love doing that!)
Hello. Glad You Have Found Us!
We know you're more than a hired sitter. You're a provider of professional, high-quality pet care services that your clients rely on.
Most of all, you're the founder of a business with the potential to become the best in your local area, providing quality service and pet education, while earning enough to give yourself a comfortable living.
We believe every pet sitter has what it takes to turn a hobby into an amazing career. We provide almost everything website-related that you need to get there.  All starting with an effective website that ranks well in Google and gets your phone ringing.
You can relax…
PetSittingOlogy is known for creating and delivering an SEO-ready, customizable pet business website for working professionals that is packed with all the features you'll need to start attracting clients.
We teach you how to take control of your own website, so you can make all the changes you need, when you need, without having to rely on a designer to do it for you.
Of course, our stellar team of client support professionals is always one step away to lend a hand in any way you need.
No longer will you feel embarrassed to send someone to your website – you'll feel confident knowing it brings out the best in your business.
But really, the best benefit you'll receive by being a member of our community is the friendly supportive network of pet-loving business owners who have been where you are, and can help you take the next step.
By becoming part of PetSittingOlogy with a brand new website, you will always have a direct lifeline to Josh Cary for anything you need.
Who Is Josh Cary?
Josh Cary is a respected and well sought-after speaker and business consultant within the professional pet care industry. Since 2009, after growing his own pet sitting business, Josh provides his industry with the tools, support, and resources to build and maintain a thriving pet business.
With a strong focus on digital marketing, blogging, content creation, search engine optimization (SEO), and website development, Josh's passion remains on working closely with pet sitters so they can become the best person and business professional possible.
He also holds an annual pet care conference in Las Vegas (currently in its fifth year) that has welcomed to the stage admired voices in the Veterinary community including Dr. Andy Roark, Dr. Jessica Vogelsang, Mikkel Becker, and Dr. Sue Ettinger.
With a documentary movie about the professional pet sitting industry in production, Josh greatly enjoys the connectivity between us all and loves bringing helpful, genuine, and resourceful people to his audience and industry at large.
This is WHY Josh Cary Does What He Does
Take a moment and watch this clip of Josh's opening address from the recent PetSitting LIVE conference.
It's Dr. Marty Becker! Here is the style and kind of training you can expect from us.