Want Your Very Own Virtual Office Manager for Your Pet Sitting Business?
All Good Things Must Come To An End…
It's been a good run. At this time, we have stopped offering our virtual office service. After three years of answering calls for pet business owners, we made the decision to focus our energy and resources on the core services and goal of PetSittingOlogy.
Please continue to rely on us for your professional SEO and website needs, our upcoming PSO Membership Training, and our Annual Live Pet Care Conference!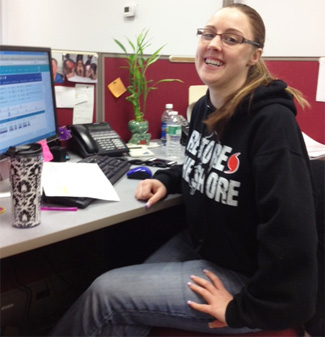 How does the idea of having your very own virtual office manager sound?
Whether you are a sole proprietor handling every aspect of your business yourself, or you manage staff and can use an extra hand, this may be just what you need.
Picture this… Your virtual office manager will answer your phone with a friendly, professional voice – Using your script, your company tone, your pricing structure, your details.
Have your personal office manager immediately handle all your incoming phone calls and incoming email submissions, too.
And the best part is that this takes place in the NJ office where I (Josh Cary) spend my days – this is NOT an outsourced operation.

How It Works
Your business phone line will be answered on the first ring. Plus, within a few minutes of any email lead coming in, your virtual office manager will reply via phone or email on your behalf (depending on the preferred contact method of the potential client).
How would you like to pass off the responsibility of answering your business phone for a while? Or following up with clients to coordinate schedules? Or a host of other tasks?
Whether you're out all day caring for pets, just don't feel like selling your service at the moment, or feel you could be more productive focusing on other parts of your business, this is for you.
Get this: For the past few weeks, I've been able to work with my pet sitting colleagues and friends, Tori and Megan of Endless Pawsibilities on this new service that I've wanted to offer for a while now.
Looking For A Handful More Pet Sitters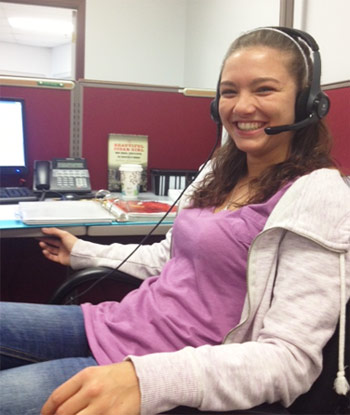 This service been a solid success so far and I'm now looking for 3-5 more pet sitters to slowly bring on board. I personally work with and train the assistant to make sure all is on track.
It's working great with Tori and she is thrilled to be able to give up that part of the job and focus on other aspects of her day.
Calls come in, it alerts us which pet sitting business it is and automatically records the call too for quality control.
Once we finish the call and have all the needed info, we immediately note the details on a privately shared Google doc for you to receive in real time.
This is a completely customized service to your specific business wants and needs.
I can currently offer phone service Monday – Friday 9am – 5pm EST.
You can choose to forward calls as needed, or during the entire 9-5 block.
If you wish, beyond 5pm EST, you can still forward your calls to us, have us receive the voice mail messages, and we will return the calls first thing the following morning.
Important Note: Once we have enough pet sitters on board, I can extend the hours to evening and weekend hours.
Success! Watch This Case Study of How 3 Pet Sitters Currently Love What We Do!
Update: We've now been offering this service to pet sitters for well over a year (since February 2013) and those on board could not be happier. Take some time to watch how these 3 very different pet sitters achieve amazing results…
There are currently 3 levels of service to choose from:
Keep in mind that, like any business, it will be completely customized to your wants and needs. We can handle everything from the basic to the more advanced (entering info into Leashtime or Power Pet Sitter, emailing your clients, etc).
A: Friendly conversation with message taking.
-Answers on behalf of your company "Thank you for calling Kate's Pet Sitting. This is Sue, how can I help you?"
-Gets all relevant information (Client name, location, pet info, dates of service, requested service, email address, return phone number, best time to call, how did they find you…)
-You supply form with all necessary info you want us to record.
-Will answer general questions about services offered but will not go into great detail about service recommendations or pricing. Will refer caller back to owner for follow up: "What I'll do now is get your info over to Kate, the owner of the company, who will be able to answer all your specific questions and help you further. She'll typically be in touch with you by tomorrow the latest. Sound good?"
B: Everything but setting the meet-n-greet.
Your Virtual Office Manager will do everything on the phone, as listed above, including answering specific questions, recommending the best service, and explain all options in detail. Your pricing structure will be discussed accordingly (unless you specify otherwise).
The goal at this point will be to get the potential client completely sold on your service and excited by the idea of hiring your company as their pet sitter. Full process and next steps will be spelled out. Typically, call will end with potential client deciding on best service option for her needs.
Office manager will also work towards getting a verbal commitment to take the next steps to set up the meet-n-greet. "So how does all that sound? … OK, great! So, to recap, you'd like to go ahead and book us for mid-day walks beginning next Monday? … Perfect. I'm going to get in touch right now with Kate, the owner, who will be in touch with you shortly to set up that meet-n-greet, OK? … Before we hang up, do you have any more questions for me?"
C: The Whole Kit and Kaboodle
Your Virtual Office Manager will do all of the above including checking your staff (or your) availability and schedule a date and time with client for the meet-n-greet. She can even contact you or your staff to confirm details before finalizing with client.
Your office manager can also send emails, welcome packets, service agreements, etc. using your company email address.
She can even email current clients on your behalf, send out newsletters/announcements/promotions, and can handle current client reschedules or service changes.
Remember, we're your office manager! Everything is possible.
For example, need to post a new hire ad? Want us to screen the calls? Need a bit of online research handled? Looking for something else?
Done.
Want to Come on Board? Have Questions or Comments?
Interested in coming on board at this early stage? Leave a comment below and we can get the ball rolling.
Thanks!