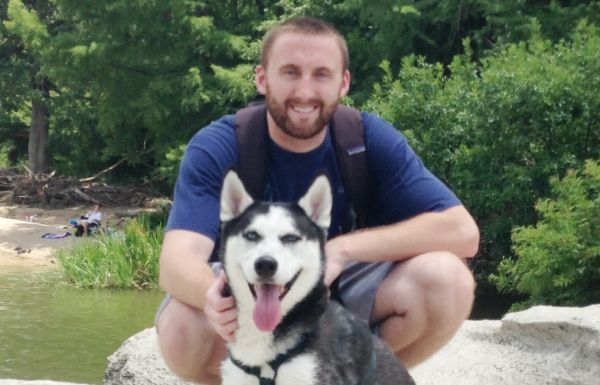 Mike Grenier (Time To Pet) on How to Compete with Rover
Mike Grenier is the co-founder of the popular pet sitting software, Time to Pet. That role allows him to speak with thousands of pet professionals who inevitably ask the question "How can I possibly compete with Rover, Wag, and the other "Uber of Dog Walking" companies that keep showing up here?"
Join Josh Cary as he speaks with Mike about how local pet professionals can compete by coming up with real solutions to stand out from the crowd.
Our Guest:
Mike Grenier (co-founder of Time To Pet) and his wife were searching for software to elevate their pet sitting and dog walking services when his friend, Kyle, approached him.
Kyle, now the software developer for Time to Pet, was looking for pet professionals to test his developing software. That software turned into what is now Time to Pet, an integral tool for many small business pet professionals looking to stay technologically competitive.
Now, Mike works as co-founder for this wonderful service by working with pet professionals and customers to improve the services offered by Time to Pet. In his free time, Mike enjoys working with Husky rescues in his community of Austin, Texas.
Time to Pet is the official partner of #PSO2018 Live Conference and is also the official software for PetSittingOlogy.
Show Quotes:
What can you do to set yourself apart from commercial services? While speaking with thousands of pet professionals through improving his software, Mike realized this question is the number one topic asked. The answer can be very simple: large businesses like Wag and Rover cannot offer the type of relationship that small business pet sitters can. Small businesses offer a higher quality of service, they can develop a relationship with their clients, and they have a local knowledge that larger companies cannot offer. Identify these important services and focus on them to set yourself apart. These companies are not about to go away, but we can strategize to grow in spite of them.
What do you do day in and day out that allows you to be out on the front lines of pet sitting? While Mike and his wife were very passionate about pets and growing their own pet sitting services, they recognized that there was not a good software available to fill their needs. Realizing that technology was the edge that large companies had in the market, Mike partnered with a software developing friend, Kyle, to grow Time to Pet to fill this need for small businesses. While Kyle develops the software, Mike spends his time getting feedback from small business pet sitters to see how to improve Time to Pet to offer the best product for professionals. They grow their company based on feedback from customers.
What can I do to stay relevant and compete with the Wags and Rovers of the world? Large companies are doing a lot of things right, but there is a huge market for small companies. Speak with your clients and get in touch with what they are really looking for so that you know what features you can market. Small businesses can offer a long-term relationship with professionals who know and care about the community. Make sure your business shows up in the conversation before Wag or Rover are even searched for by creating relationships with other pet professionals such as veterinary offices, behaviorists, pet supply stores, and rescue groups. This will be excellent marketing on a local level and expand your client base.
Before you think about forming relationships, think about what is it about your company that makes you different. The story of the company behind the product or service is often what sets the companies apart. The human element can bring you more clients by using what you are passionate about. Document what you want to change, how you want to do it, and what you hold most important and put it into your website and business statement. Align yourself with other businesses and clients which share your values to strengthen your reputation.
What does Time to Pet do to help rise to the top of conversations around competitors? Customer referrals are the biggest driver of growth for our company. We are very active in customer support and listening to what they need, and in turn this creates more growth through word-of- mouth. Time to Pet also has secondary marketing tools such as online advertising, content creation (such as blogs) and maintaining an online presence. People will always google a company or brand to hear their story before investing in a product, we need to make sure our story matches what our brand offers.
Show, don't tell. Live your story every day. Don't tell people you are experienced, knowledgeable and passionate. Show them through your social media, marketing, blog content, online presence, volunteer efforts and the reputation of your business to show people what you are. It's time to live your story, not just tell your story, by reaffirming what your business represents. Clients will hear the passion about the subject from you and they will feel this, making you stand out from other competitors. Remember why you left good paying jobs behind and came to this business, this is where your passion is from.
What are some things that Time to Pet does that are valuable to our clients and our business? Rover, Wag and Uber pet businesses offer technology that is valuable to busy clients: transparency, ease of payment, instant connection, and online connectivity. Time to Pet offers these services to local business so they can compete from a technological standpoint. This happens, most importantly, through Client App. This app gives the option of offering GPS updates, service times, connectivity with their provider, and details of visits to the client. Other convenient services offered through Time to Pet are: requesting new services, payment, and communication with the pet sitter, among other valuable options.
What is next for Time to Pet? Right now, we are just making sure that we can grow the product to be more efficient and effective every day. We are taking the feedback from customers to provide services through our software that allows them to stay competitive. Our goal is to make it the best software, so they can easily grow their business while being technologically ahead of the game. We want to make our customers lives easier.
Show Links:
Like what you heard today? Check out WeLoveTimeToPet.com to sign up for your free 14-day trial of Time to Pet to try out their fantastic service. After your trial, you can also sign up to receive 50% off your first three months of service when booked through this site!
Excited about joining us for this years star-studded 7th Annual PetsittingOlogy Live Conference in beautiful Las Vegas? Early bird pricing is still available for tickets if you hurry!