Hiring Pet Sitters? The 12 Most Fun, Direct and Eye-Opening Questions You Must Ask.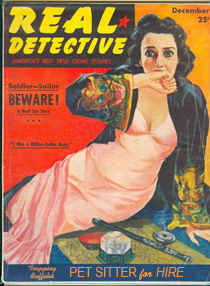 Hiring pet sitters to join your team can be a scary, frustrating and confusing process, to say the least.
It requires finding and bringing on the right people that you can trust 100%.
Since hiring the wrong pet sitter can prove disastrous, it is vital to put a strong hiring process in place.
This will make your life easier and save you much agony down the road.
When we need more qualified pet sitters to join the Alitia's Animals team, we stick to a plan that's worked very well for us.

We post a well-written ad on Craigslist
We provide a link to our online pre-employment questionnaire
We follow up with a phone call interview to those we're interested in
We finish with an in-person, in-their-home interview
Trusting your gut and following your instincts is one of the most important factors that you'll need to master to make the hiring process go a bit smoother.
Beyond that, as you can see from the 4-step process above, we utilize a questionnaire early on in the process to help us quickly and easily weed out the good from the not-so-good.
Asking simply for a cover letter and a resume would tell us very little about the candidate. Instead, we present 12 specific questions that often tell us more than we need to know about the potential pet sitter's goals, dreams, personality, outlook on life, and strengths.
You'd be surprised how much you can learn about someone simply from asking the right questions. For example, would you want to hire a pet sitter who just gave a bunch of one-word answers?
We've received hundreds of submissions over time and reveal the best of the best for your enjoyment. We have not edited the responses.
See what you can tell about a person simply from each response, and think about whether or not you would call that person to potentially join your team.
The original questionnaire can be found on the Alitia's Animals Employment Page. Oh, and this article was inspired by Mary Thorpe of Zootopia Pet Minding Service
The 12 Questions We Ask Every Potential Pet Sitter
…and a sampling of some of our favorite answers.
1) What's the funniest or most embarrassing thing you've experienced with an animal?
When I had my wonderful, gentle Doberman so many years ago and walked into a 711 (remember those) and people literally ran either out of the store or cowered in the back until we left.
My dog would love to go by himself and grab a bone and pretend that he never had anything.
when I was trying to break a horse at the rescue and I was using an old saddle so the second I got on, it broke, smacked the horse, he bucked and took off and i went flying with the saddle still attached.
My cat is a little boy, and while he is fixed, he still "finds the urge." He has a special friend, which is a big black stuffed dog, he is a little grey and white cat, and the site of him humping this dog is pretty funny. My husband and I always thought it was a funny little habit, but it didn't really bother us until my husband's boss and his wife came over for dinner. I had thought nothing of it, but we sat down on the couch for a drink and "Hanz" the kitty dragged out his black dog and began humping it in the middle of the floor! Best yet he was humping it backwards and had it's tail in his mouth, while he purred loudly, my husband's boos and wife just cracked up!
My cat likes to give me little kisses on my nose, however, one day he gave my nose one too many licks and I found myself looking like Rudolf with a big red nose for the next 3 days. It was a great conversation starter!
My family and I fostered a Parson's Russell Terrier named Terry who had been cooped up in a shelter for a long time. After picking him up at the shelter we took him to the pet store to pick out some toys and he went to the bins and picked them all out himself–and a few treats, which were promptly paid for.
When I was younger, my family got a puppy, we named him Freddie. Everytime a guest would come over, Freddie would pee on them in excitement.
when my cat Cinnamon escaped our apartment, made his way to the roof of the building, jumped into an open window onto the chest of an old woman napping, and proceeded to knead her neck and lick her earlobe.
The funniest moment I experienced with an animal was when my first cat, Bootsy, caught a mouse, carried it in her mouth to the toilet, dropped in and flushed it.
2) Can you teach an old dog new tricks?
No, but I can teach a cat new tricks!
Absolutely! My dog was learning new tricks up until she died.
Yes, it's always possible to get through to an animal, it just takes patience and ever-changing tactics until you find the right one that works for that specific animal.
Yes, my dog never stops learning anything for a treat.
Perhaps with some patience!
I don't think I can unless its willing to learn.
3) What constitutes the perfect Sunday morning?
Sleeping late and snuggling with my kitties.
Sunday morning is not complete without brunch, extra cuddling with my cat (Dex), and a really good yoga class.
A good breakfast and an early morning stroll through the park.
The perfect sunday morning would be to get up extra early to watch the sun rise while i go jogging. Would be great if i had a dog with me.
Waking up with my cat curled up next to me then proceeding to watch tv.
4) What animal do you think you are most like and why?
A Deer – kind, gentle and compassionate.
I am most like a horse. I am a pack animal, I like other people, and being with other people.
I think I'm the most similar to a french bulldog, because I'm extremely energetic and very playful. I also tend to think I'm a lot bigger and stronger than I actually physically am like them.
I think I am actually more like a horse. I like people, but also like to explore terrain and cover a lot of ground. I also like carrots and apples a lot.
I would say I am most like a cat. I am an observer, and often like to be treated like royalty 😉
I think I'm most like a cat because I'm very agile and walking very lightly and gracefully. Sometimes people can't hear me enter a room.
5) Do you believe the cat has a right to chase the mouse?
No because the cat wouldnt like to get chased by a dog.
No, the mouse should be treated as any other pet so unless they are playing then yes, which is doubtful.
Yes! It's a natural instinct. I always try to help the mouse out and distract them with a toy but they still have the right.
Sure why not, isnt that what cats do?
I think it's a pleasure to chase a mouse if I was a cat. That is their kind of fun.
By all means, yes. That is what cats do instinctually. It's what they're driven to do, and it's in their blood. We can teach them rules and to behave, but we can't undo history.
Yes, it's a game for them and hopefully the cat would let the mouse go if he won.
The cat is born with the natural instinct to chase mice, Its not my right to say whether or not i think its right. That's like telling a person they have to control their reflexes.
I dont know… thats a tuff question. well rats are kinda dirty so i guess but the rat deserves to live too.. Its a tuff one.. no response…
I do believe that the cat has the right to chase the mouse, although, whenever I find a mouse that the cat has captured, I usually try to save the mouse!
I think they have that right if they're provoked by the mouse first otherwise its just being a bully.
6) How would you feel if you were a goldfish?
I would want to jump out the bowl and hope someone put me back in time.
I would not like living in a small bowl.
Lost, they have a memory span of a couple of seconds.
I would feel trapped in the bowl.
A bit cramped in I'm sure.
Very forgetful.
I'd feel quite sad if i were a goldfish, being taken out of my natural enviornment and forced to live in a tank/bowl.
I would probably feel like I had no privacy, unless I had one of those castles to hide in, at least then I would have a place to go when I didn't feel like having people stare at me, and it would be a castle!
Well, I love to swim and watch people so I'd probably be a happy camper
I would feel proud of being observed all of the time by people.
I would feel happy to be swimming all the time.
i would feel at peace because they love water.
I would be confused
I would feel constricted and bored.
7) What is your favorite word?
Piglit
Literally
Facetious
Aroma
Rad
Lull
Google
Ubiquitous
Flabbergasted
Cupcake
8) What is your least favorite word?
Ugly
Monday
Exactly. (I cringe when I hear it because I've had an issue with a terrible person that always says that.)
Spores
Malady
Slump
Disillusioned
9) What profession other than your own would you like to attempt?
a dancer, a yoga instructor and volleyball player.
Music Recording and Engineering
I would love to work in the culinary field.
An actress
Fireman
I would like to learn everything. Languages, business, acrobatics.
fashion designer.
I would like to maybe be an acupuncturist at some point in my life.
10) What profession would you not like to attempt?
Accountant (3 separate people said Accountant!)
a couch potato if thats a profession
window washer
Anything involving budgeting money. I'm just terrible at that.
Roofing
I would cringe working at a boxed-in office.
Working at the DMV where people are paying lots of money for something like parking tickets and always waiting in line.
Film Making
Anything where you are stuck in a cubicle dealing with numbers all day.
Lawyer
11) What is your ultimate goal in life?
To work for Boeing and own my own helicopters.
Eventually, I'd like to be wealthy enough to not have to work and I want to open up animal shelters. I always helped injured animals when I was younger and I loved when they got better and we set them free again.
My ultimate goal in life is to be happy, and I am happy when I am helping animals.
My ultimate goal in life is to have happiness and be sucessful because when you are those two, you don't need anything else in life. Happiness is everything.
My ultimate goal in life is to have as much fun as possible. I want to travel the world and be the happiest i can be.
To live each moment fully. It's something that I get to work at every day and enjoy the benefits from every day as well.
To own my own Optometry office in a great neighborhood.
My ultimate goal in life is to look back on it and have many memories, pictures and letters that make me smile. To have a lot of love in my life.
To be happy and financially stable. I want to travel and learn.
My ultimate goal in life is to be happy and healthy, and if i can help some animals along the way that would just be perfect.
To live a good and happy life.
To retire.
My ultimate goal is to live everyday like it's my last and to spread good will and nature to all that I come in contact with.
To eat many cookies every day and not gain weight and to raise healthy, happy children.
12) Anything else you'd like to share with us?
I am responsible and honest, two qualities that are imperative for pet sitting.
If given the chance you will see that I am reliable, responsible, punctual and friendly. I have several people who can attest to my abilities with animals.
I really love animals, and would love to have a job caring for them while people are away. When I am away, I make sure my cat has the very best, and I feel that I can do this for other people's pets.
Keep Mike Vick in Jail, have tougher laws for Animal Cruelty. Stop puppy mills & never buy an animal always adopt.
I love walking dogs, and i have experience with hamsters and cats. No one smokes in my household, i don't use pesticides and i can never get angry at an animal. I can house small dogs, cats, and small pets.
And We're Back
Well there you have it. It looks like most people prefer waking up early on Sundays with their cat, enjoy their cookies, and just want to be happy.
If those aren't good qualifications for the perfect pet sitter, I don't know what is.
So what are your thoughts? I'd love to hear what you make of these submissions. Please leave a comment below, and share this with others…
Image Credit: http://www.flickr.com/photos/opiummuseum/