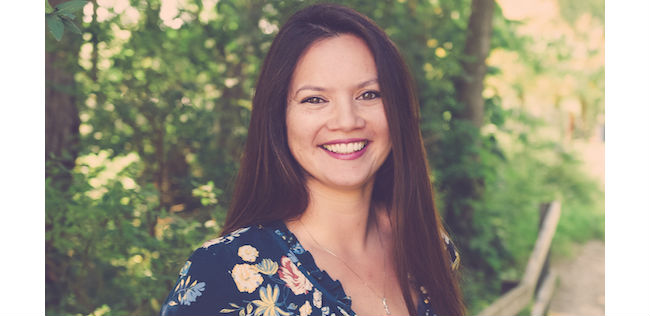 Ready for Your SEO Game Plan that Gets Results? Let's Work TOGETHER! (video replay)
I'd like to introduce you to Amy Sallie (video replay below).  Amy is a self-described coffee obsessed wife and mom who helps small business owners improve their Google rankings, website conversions (turning visitors into clients) and SEO needs.
The minute I was introduced to Amy and had my first conversation with her, it sounded like I was literally listening to the female version of myself!
With all things SEO, Amy has an identical knowledge, insight, and game plan to help you succeed.
Amy is now officially working directly alongside me to offer you a specific SEO game plan that will suit your needs and goals.
We currently have a few ways we can work with you including a one-on-one guided program and an 8-week group program.
In any case, it all begins with scheduling a free discovery call with Amy and me so we can learn more about your current situation and how we can best take you where you want to go!
Click here to open a new window and schedule your free SEO discovery call with Amy and me.
Important Note: This isn't about giving you MORE work (nobody has time for that!).
We won't expect you to do anything through this process that you don't want to do, or that you don't understand.  This ISN'T about creating more work for you.
In fact, it's the opposite.  This is about working WITH you to finally get done the things you know need to happen.  We will do much of the tinkering, tweaking, and fine tuning for you.
Before the discovery call ends together, we will all have a complete understanding of how to proceed.  All your questions will be answered on that phone call of what you can best expect us to do with you going forward.
Welcome to a match made in SEO heaven.
Push Play and Listen In
Show Notes and Links
Josh Cary and Amy Sallie discuss all aspects of SEO and reveal the most important elements for you to focus on.
Some topics include:
~How you should approach keywords today.
~How to expand into other service areas.
~The importance of Google Analytics, Google Search Console, and Google My Business
~What our SEO game plan for you will look like and include
Finally, Amy Sallie is now part of PSO and works directly alongside Josh Cary to assist pet professionals with an SEO game plan and strategy.
Book your FREE strategy session to get the ball rolling here: https://petsittingology.com/seo-discovery-call/