You hear it all the time:
"You need to blog. Google loves fresh content on your website. You have to offer value to your audience in the form of blog post articles"
But who has TIME for that?! And WHAT in the world are you supposed to write about, anyway?
PetSittingOlogy is proud to offer blogging and article writing services to our beloved professional industry!
Never again worry about finding the time to get your thoughts out on paper. Never again worry about figuring out what to write. And never again hear that nagging voice in your head reminding you that you *should* be blogging.
We got you covered!
Work directly with Josh Cary and our "in-house" content writer, Lauren Pescarus. (Get to know more about Lauren in her bio below.)
How Does The Blog Writing Process Work?
Our clients fall into one of two categories:
You already have a topic in mind
Or you'd like us to help you figure out and determine the most suitable and ideal topic for you and your business goals.
We are perfectly fine with either of those scenarios! If you already have a topic in mind (or several topics in mind!) that's wonderful.
You will simply provide us with a topic, headline, summary, outline, idea, or relevant research links and we take it from there.
If you need help coming up with the perfect topic to write about, no problem! Through a short series of questions from us, we will help you arrive at the perfect topic and we take it from there.
This process from your point of view is quick, painless, and incredibly rewarding!
Example Of Topics You Can Consider For Your Own Articles
Here are EXAMPLE topics to give you an idea of the type and style of content you could expect from our blogging service.
Please note that these exact topics may not be available as-is and should be used as a guide to help you arrive at your own topics. (We, of course, can help with the brainstorming and discovery process for your articles.)
5 Toys For Professionals With Pets
So you have to leave your pet home alone while you go bring back the bacon. Their time alone doesn't have to be boring – here are five interactive toys to keep them busy, and away from your shoes, all the workday long!
How Does Catnip Actually Work?
The herb that drives all the felines wild, but how does it work? We explain it for you, and give you three tips for how to tackle common issues with your cat armed with the 'nip.
What To Do When You Find a Wild Baby Animal
What to do when you come across a young wild animal from a former Wildlife Rehabilitation – do's and don't's to put your minds and hearts at ease when faced with Mother Nature.
Why Does My Cat Pee Outside the Litter Box?
Guaranteed to happen at least once in your cats lifetime, here are some causes and ways to cope when finding some yellow where it doesn't belong.
Why is My Lab Always So Hungry?
Gluttonous, greedy, and totally adorable – Labradors have a bad rap for being the food hounds of the canine world. Here is the breakdown of how the latest research affects your pet.
Dog Boarding vs. Pet Sitting?
When going away on vacation, you have to make arrangements for your furry friends. Which choice is best for you and your pets during your time away? Get the inside scoop and more.
Easy Crate Training Tips
Crate training can be the best addition to both your dog's life and yours, it's the introduction that can be painful. Read on for some helpful tips and tricks.
5 Common Training Problems and Solutions
Howling at every sound, scratching at doors, or gnawing on too many shoes. Here's a few of the most common pet peeves and ways to tackle them.
100% Unique and Original. 100% Yours!
Every article is guaranteed to be unique and original in content. And you retain 100% ownership of the article.
Our one request is that you give writing credit to Lauren somewhere on the blog post (we don't require a link, we are simply requesting written credit.)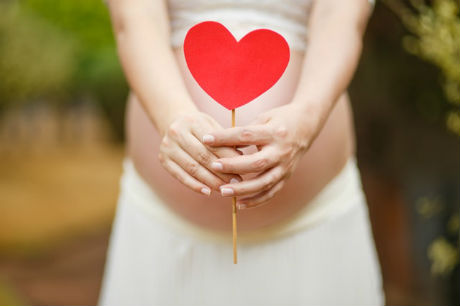 How Do I Get Started and How Long Before I Receive The Article?
To get started,simply fill out the form below to begin the process and to reserve your place in line.
We will respond to your inquiry with any follow up questions and we provide specific pricing to your needs.  We communicate via email to clarify your specific needs and we take it from there.
Pricing starts at $68 for a 500-750 word article. Exact pricing for your needs will be offered before we begin.
Payment is only due at the time of article delivery.
Depending on our current workload, our article turnaround time is within 7 business days from when the order begins.
Get To Know Your Blog Writer... It's Lauren Pescarus!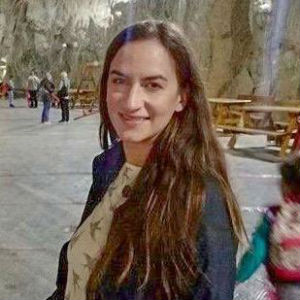 Lauren Pescarus is a former Michigan native and a veteran of the animal rescue effort who has a passion for writing professionally. Lauren was born in Alabama to a military family who spent several years moving around the world surrounded by multiple family pets. She spent her last years in the U.S. going to college at Central Michigan University, where she started with a mind towards a pre-veterinary degree, and finished with a fine arts diploma.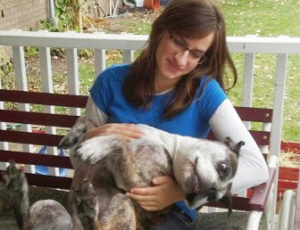 During her time in college, she worked as an Intern at the Wisconsin Wildlife Rehabilitation Center, where she mostly worked with wild birds, squirrels, raccoons, opossum and the occasional red-tailed hawk. Between 2007 to early 2013, she was active in the various domestic animal rescues where she lived, working as a volunteer, fosterer, and finally Volunteer Coordinator for a local humane society in Michigan.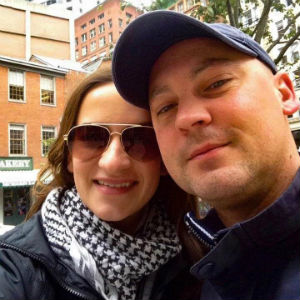 After graduating with her bachelor's degree in 2013, Lauren turned to fulfilling a lifelong goal – traveling. She applied to work onboard a commercial cruise ship in the customer service department, and continues to do so to this day. After traveling and living around the world for several years, she finally met her husband, Iulian, and they decided to base their family in his home of Braśov, Romania.
Since remaining mostly stationary for a few years, Lauren has decided to turn to what has become a daily habit; writing, to become a dedicated occupation. After being introduced to blog writing by her mom, who owns a pet sitting and walking business, Lauren found she had a knack for words. She now offers professional writing services to expand your blog audience.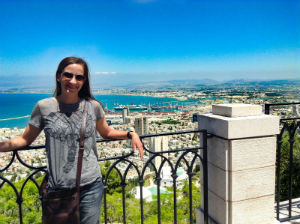 Clients love reading more about what they love, and all pet owners love their animals. By including thoughtful, interesting information about their favorite family members your website will receive more traffic than if you leave your blog blank. Unfortunately, many people have many ideas for blogs but little time to write them.
That's where Lauren's skill as a writer comes in. She works with business owners and blogger-hopefuls in order to create a post that speaks both to your current client base as well as prospective patrons, creating blogs you can be proud of to showcase your services.