Google Desperately Wants To Recommend Your Pet Sitting Website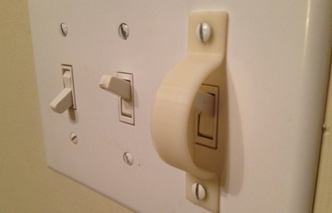 As pet sitters, one of the strongest marketing strategies you can rely on is your pet sitting website.
However, just building your website and hoping visitors find you is a long shot.
This article will connect the dots between building your website, showing up in Google for your chosen keywords and gaining a new pet sitting client.
First, it helps to understand exactly how Google works.
How Google Works
What do you think Google's number one responsibility is?
It's to deliver the best search results to its customer (search user).
So what do you think YOUR number one responsibility is?
Your biggest goal as website owner is to create an incredibly useful website — full of original, valuable content — so that Google feels confident enough returning your website pages when a search user is looking for the services you provide.
Perhaps you've heard that all before, but what does it mean to truly create a website that your visitors — and Google — will find valuable?
You know as well as I know that most competing pet sitter websites tend to look the same. And I do not mean in the design aspect.
When I say 'look the same' I mean that many pet sitting websites contain the same handful of pages, all containing similar content.
So how is Google to determine which website should be placed higher in the search results? Let's break things down a bit to help answer that very question.
I Need One of Those 'Thingys'
Take a look at this light switch cover: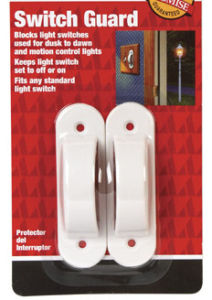 I recently needed one of these covers for a light switch of mine that controlled the power to my cable box.
If this switch was shut off, it would take 10 minutes or more for the cable box to reboot itself.
In an attempt to prevent this from accidentally happening, I decided it was easier to get a plastic cover instead.
My journey to Home Depot began.
I had no idea what these things are actually called so I headed over to a customer support employee and asked "Where can I find something to put over my light switch that will prevent me from switching it off?"
He immediately walked me over to a wall of the exact item I needed. Success!
Consider, though, if the Home Depot person walked me over to the ply wood aisle and said "try this aisle." Obviously, this is not what I need, and I would ask a different person.
So what if another Home Depot employee walked me over to the plastic tubing section and said "Perhaps you can customize some plastic tubing to obtain the result you want."
After a short while of this, I would naturally tire and leave Home Depot with a bad taste in my mouth – and another store would get my business.
How This Relates to Your Pet Sitting Website
In this example above, Home Depot represents Google.
Home Depot wins my business (along with my admiration and respect) by immediately providing me with the best quality result I am in need of (the light switch).
Just like I was in need of a light switch cover, your ideal client is in need of pet care.
She heads on over to Google and asks Google to please find the best pet care option in Cleveland, for example.
Google is only as successful as it is today because of its amazing ability to show the search user (its customer) a list of what it believes are the best matches for her search.
You as pet business owner need to show Google that YOU are one of those best matches.
If your website has only 5 or 6 of the typical pages, that will not cut it.
All too often, I see pet sitter website pages with a few paragraphs of text and nothing more.
Unfortunately, with all the website options out there, this approach will not impress Google and allow them to feel confident displaying your site in the results.
So how then can you create a top notch website that will impress Google?
Start to think of Google as a recommendation engine. Google needs to view your website in the same positive light as if a friend is asking, "Hey, do you know of anyone good who can watch my dog?"
You can achieve this by adding valuable, original content to your pages.
Whether in the form of blog posts and articles or by answering a bunch of your potential clients' questions.
The Biggest Misconception
One of the biggest misconceptions I hear from pet sitters is this:
"If I add the right keywords to my meta keyword tag, I'll be in good shape."
Forget about adding keywords to your meta tag at the moment.
"WHAT, Josh? Forget about keywords??"
Yes, forget about them… at least for the moment.
I don't want you falling into the trap falsely believing that if you take your handful of pages containing a few paragraphs of text that adding some keywords will help.
Truth be told, that in and of itself will not do it.
Simply focus on adding valuable content to your pages and the rest will fall into place.
Final Thoughts
This topic is a big one! There is a ton of elements that could become overwhelming.
The biggest point I'm trying to make is how Google works so you can create a professional website that Google can feel comfortable recommending to its search users.
Over the coming weeks, I will continue to focus even more on SEO.
Why? Well, if you have not yet heard, I am offering a full SEO course that will walk you through over a dozen steps to get your website where you want it to be.
You'll also have direct access to me, my SEO partners, and a full community of pet sitters working on the same thing.
I know there is a lot to do when it comes to SEO. I am here to help.
Please leave your questions below and we'll keep the conversation going.