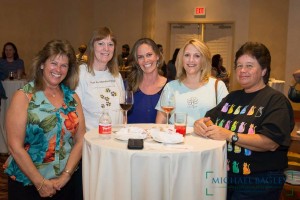 Do you cringe when you have to go to a networking event and give a 30 second "elevator pitch"?
Do you avoid networking groups all together?
Don't!  Networking is one of the best ways to build your business and build a relationship with other professionals in your community.
Networking has changed too!  It's not passing out your business card to 50 strangers and never hearing from them again.  It's sharing your story and listening to other people's stories.
First thing you can do is change your perspective.  Instead of walking into the room and thinking
"What do I need to say to get these strangers to refer me business?"
change it to:
"I can't wait to meet all of these people and learn how they can help me and my clients".
Networking isn't about you.
It's about being helpful to other people.  The most important people that networking can help with is YOUR CURRENT CLIENTS.
Think about it.  If you are pet sitting at someone's house and a water pipe bursts – wouldn't it be nice to call on a plumber that you have built a relationship with through networking vs picking one at random through a Google search?  Wouldn't it be nice to tell your clients "I know Plumber Bob through my networking group, I see him every week, I've gotten to know him personally and I trust him".
That adds VALUE to you because it brings VALUE to your clients.