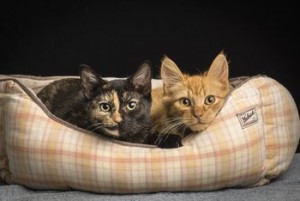 There are a lot of pieces that go into writing a blog.
I feel the most important one – above the writing of it, above worrying about word count – is your topic.
A lot of bloggers get stuck on "but I don't know what to write about!".
We're going to help you with that today!
Blogging is all about answering questions.
The first step is identifying questions that your target audience is seeking the answers for.
We are going to use the specific example of cats today.  Pretend (and maybe you don't have to pretend), that you are actively looking for new cat clients.