4 Essential Elements of an Effective Website
When I was asked to present at the 2016 NAPPS conference on the topic of SEO and how to rank higher in Google, I wanted to achieve two things.
One: I wanted to make certain that the audience had an understanding of WHY Google ranked certain websites above others.
Two: I wanted to provide specific and tangible takeaways that each person in the audience can do and implement immediately.
Those two goals were the recipe for what became my presentation titled "4 Essential Elements of an Effective Website".
For your reference, here is an 11-minute clip from my NAPPS talk.
View the slides from the presentation on the Speaker page here
Knowing vs. Understanding
There's a big difference between 'knowing' something, and truly 'understanding' something. If you understand the way Google operates, you could implement the 4 essential elements in a deliberate and knowledgeable way that work for you.
So WHY does Google rank one website in the search results over another?
In its simplest form, Google's job is to provide its search user with the best website pages that it believes will perfectly satisfy the user's search term. Among other signals, it relies on their algorithm to determine where your web pages will rank for any possible search term.
The Google algorithm is a fancy term for Google's 200-point checklist to determine where every web page will rank for any possible search term.
Google is all about the user experience. Period.
Since Google's responsibility is to their customer (the search user), they need to be sure that the web pages they are ranking high on that first page of results will be the absolute best of the best possible options for the search user.
Therefor, your job is always to focus on the user experience first and let Google handle the rest. The better experience you provide on your website for your visitors, the more Google will take notice and display your pages above others.
To get started, here are 4 things you should focus on today.
The 4 Essential Elements of an Effective Website
#1 Location Specific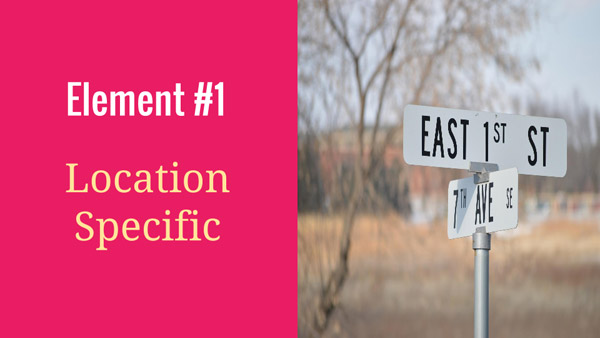 When your users come to your website looking for service, they typically have a handful of questions they need answered before taking action to contact you.
These questions include things like "Can you care for my senior-aged dog?" "Can you give my cat injections?" "How exactly does this process of caring for my pet work?" "Do you have references I can call?" And of course, "Are you in my local area?"
You may think that all of your website visitors know exactly where you are located, or that all your visitors are actually IN your service, but you'd be surprised how often that's not the case.
Listing your exact city, town, area, or neighborhoods that you serve will not only help your visitors check one important question off their list, but it will also help Google properly offer your site in the Google local listings.
Want even more of a boost in the local search results? Make sure your Google Business profile is complete and accurately filled out.
#2 Mobile Friendly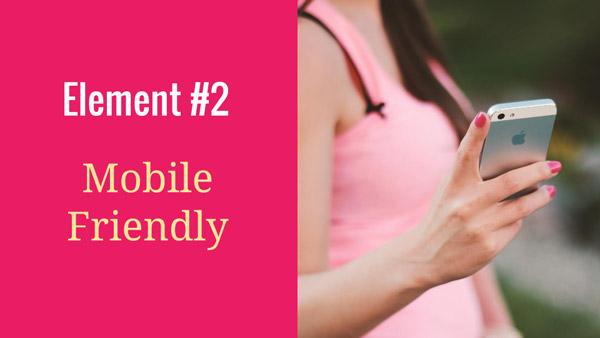 When it comes to search engine optimization and high Google rankings, it's not about learning how to make Google happy. It's about learning how to make your ideal visitors happy first and foremost.
It's no secret that Google only rewards websites high in their rankings when you have successfully created a positive user experience for your visitors. And this is why having a mobile friendly website is so important.
As of April 21, 2015, Google announced that they will rank websites that are mobile friendly higher in the results than non-mobile friendly websites when a search user is searching on their phone.
More: Read the Official Google Announcement on this Topic
Why? Because Google knows that if a search user is using their phone to find a pet sitter, showing websites that are perfectly optimized for a mobile device will create a better experience for that user. if Google were to display a website that is not mobile friendly for a mobile search, the experience will not be a positive one.
How can you be sure that your website is in fact mobile friendly? Check out Google's Mobile Test Tool.
#3 Valuable Content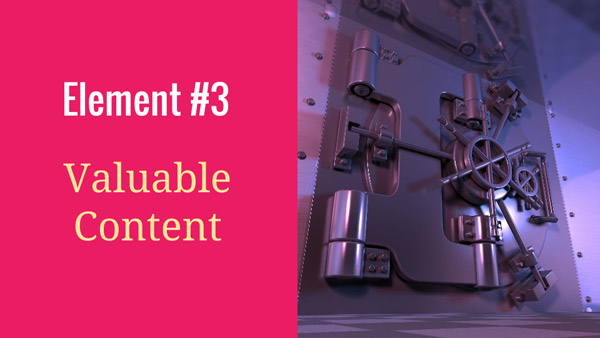 This element is the true heart ans soul of all your efforts. Call it blogging, writing articles, answering questions, educating your users, or creating content, but today it's a must.
The good news is that it's infinitely easier (and much less intimidating) that you realize. You are already creating all the content you'll ever need every single day.
How? Each email you reply to from a current or potential client… Every phone call you take… Every conversation you have with clients, potential clients, and pet owners in your local community about what you do and how you do it.
The very fact that you live and breathe this business 24/7 means you already have all the content topics and ideas swirling around your head. You simply need to have a system in place where you document these pieces of content.
Why is content so important today?
In year's past, keyword placement was all the focus. Unfortunately, it became too easy for website owners to manipulate the search results by placing keywords on the page that may not have anything to do with the content or topic of the page.
Google quickly understood that a better option was to analyze web pages that are educating the search user around a specific topic. In our case, the topic at hand is pet sitting, dog walking, cat sitting, pet taxi, pet first aid, pet nutrition, pet care, etc.
Related Resource: Start Blogging Now: 5 Places to Look for Dozens of Topics for Pet Sitters (with Video)
The more you simply offer valuable, informative, educational content to your audience around the topics you know about, the more Google will see you as the go-to website for all things on that subject.
Remember, Google's only goal is to serve their customer (the search user) in the best possible way by offering up the best possible website.
#4 Call to Action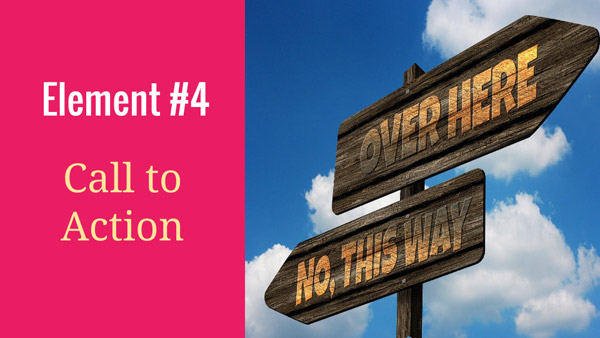 It's a fact of life that human beings need to be led. Whether it's in the style of being a pack leader with the pets in your care, or being a parent to a human child, leadership is a must.
Without any sort of guidance or leadership, we find ourselves wandering aimlessly. Our websites are no different. Your website visitors need to be led down the path you want them to take.
How do you do this? By placing proper calls to action on your pages.
Two examples that we deliver to all website clients are an embedded contact form on the right side of every page, and a "what do I do next" text line.
Simply put, at the bottom of each page, we include a call to action in the style of "Ready to get the ball rolling? Have more questions? Contact us today!"
This takes all the guess work out for your visitors and increase the likelihood more people contact you for service.
The Bottom Line
The topic of SEO is a big one. There are many moving parts and pieces to the puzzle.
There aren't one or two things you can do on your website to assure tons of traffic and you're done. Achieving solid placement in the search results requires a bit of strategic work and concerted effort on your part.
The good news is that most business owners will shy away from implementing these things for one reason or another. You should make a plan to slowly but surely put time aside for your website marketing and SEO efforts and you will see results.
If you want a leg up, everything outlined here comes standard with our PetSittingOlogy Website for Pet Sitters. It is WordPress-powered, SEO-enhanced, Mobile-ready, and a whole lot more. If you are ready for more, see what the buzz is about here: https://petsittingology.com/pet-business-websites/
I am always available to assist in any way possible and answer any questions you may have! Say hello in the comments below.