What Are "Trending Now" Topics and How Can I Use Them In My Blogging?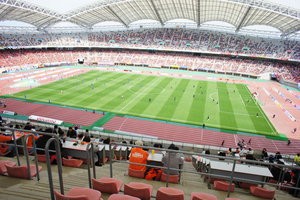 SEO (Search Engine Optimization) is a beast and it can be a challenge to get people to land on your web site.
The PetSittingOlogy template is already set up to maximize your SEO potential, but how can you take charge and implement new content that will make your site more noticeable?
By blogging about "Trending Now" topics.
What does that mean?
As the name implies, Trending Now is all about things that are currently happening.  It's a one shot deal or maybe something that only happens once a year (think holidays).
A perfect example of a Trending Now topic that just happened is the Super Bowl (Go Broncos!).  I happen to live in Denver and there was a lot of hype surrounding the big game.
I jumped on the bandwagon with these two blogs:
If Dogs Played In The Super Bowl
Clydesdale Commercials
Trending Now has everything to do with timing.  Neither one of those blogs would get any traction if I published them in July.  They got more traction because the home team was in the Super Bowl.
Do you remember a few years back when the power went out during the game?  Oreo had a blow out win with their "You can still dunk in the dark" tweet.  Because of their quick wit and ability to take advantage of the situation instantaneously, that tweet had over 545 million media impressions.
There are 2 main types of Trending Now opportunities:
1)Those you can plan for.
You might be telling me in your head that you can't plan for current events.  Some you can.  You can have your articles and pictures ready to go in advance and when the time comes, all you have to do it click "publish"Valentines Day is a perfect example.  People love their pets right!  We asked our PSO audience to write a Valentines themed blog and here are the lovely (pun intended) articles:
Finding The Critter Love Of Your Life
by Nancee Marin, owner of An Artful Dogger in Redlands, CA
Give Your Cats The Gift Of Love
by Kelley Stewart, owner of Sit-Stay-Play in Muncie, IN
5 Treats For Your Furry Sweet Valentine
by Alex Dundon, owner of A&R Critter Care in Northglenn, CO

5 Things My Dog Taught Me About Love
by Laura Capra, owner of Keep Me Company Pet Sitting in Longmont, CO
Easter is coming up next month!
People are going to be looking for Easter Egg Hunts in your area and they may need a pet sitter while they are gone all day!  Put together a list of local activities, sun rise church services – think about what information a potential client will be searching on line for specifically around the easter holiday.
That's how you get ahead of Trending Now topics.
2. Those you can't plan for.
This one is a little hard to describe, but keep your ears open as to what is not only happening in your area but also in the national news.
The recent blizzard on the east coast would be a perfect time to talk about your emergency weather plan regardless of where you live.
Road closures in your area are informative, helpful, quick – a blog does not need to be 500+ words.  Especially if there is going to be an extended road construction.  You can write about alternative routes.  Every day local happenings are also great things to post on your social media pages.
You can Google "Trending Now" topics.  I just did and there is not much happening today.  But the day is still young!
The Trending Now bandwagon is definitely something you want to be on!  Who calls shotgun?!