15 Professional Pet Sitters Share their Favorite 'Tales' from the Past Year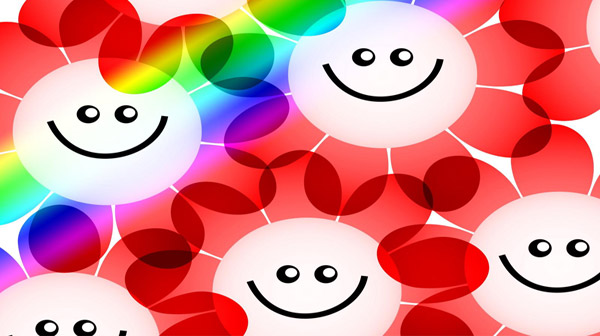 Pet care professionals are an extraordinary bunch of individuals.
Aside from the obvious love for all living creatures we share, the professional pet sitter must work all major holidays in order to give their appreciative clients the time away to spend with their own friends and families.
Also, the professional pet care provider must create a strong, well balanced business to support the service they provide. In other words, the pet sitter must create, run and manage the day to day operations the very same way as all other local small business providers.
This is sometimes missed or overlooked by the pet parent, especially when the sitter simply wants to perfectly serve the client in any way possible.
Just like an amazing magician or performer, all the behind-the-scenes work and effort is protected from the audience, giving the illusion of an effortless show.
Truth be told, the pet sitting business owner must serve their local community in a way that is financially profitable.
Without a profit (or without otherwise earning the means to survive another day) the professional pet sitter could not be there at a moments notice for the client.
The truly successful professional pet sitter earns respect and admiration from their ideal client (and industry colleagues) by maintaining a set of procedures and policies, remaining available and transparent, keeping the lines of communication open, engaging in ongoing industry training, education and support, and by living their best life possible.

The 15 Professional Pet Sitters and Their Stories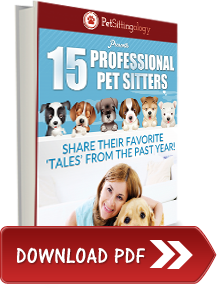 You can read each story and the comments by clicking the individual story pages below, and you can also grab the complete PDF containing all 15 pet sitter stories!
Feel free to pass this along to anyone who may appreciate seeing the hard work we do every signle day. Give it to your clients, your potential clients, send it to your industry colleagues, offer it from your website… Enjoy!
File Size: 218mb | File Format: PDF
1. Tomika Bruen, Out For A Walk Pet Sitting and Dog Walking, Los Angeles CA
"You Won't Know Until You Ask!"
How one pet sitter put her fears aside to secure the ideal building complex for her pet event, along with several excited sponsors to participate.
2. Anthony Mucci, Daily Dog Walkers, Fort Lauderdale FL

"The Most Meaning $5 Tip Ever Received"
See how one elderly client named Genevieve made an unexpected impact that will last a lifetime, all with one five dollar bill.
3. Beth Green, Paws Pet Care Pet Sitting and Dog Walking, Louisville KY

"The Face of Homelessness and Their Pets"
A seemingly typical lunch with her son, changed the course of her life – and her entire local community.
4. Beth Harwell, Dog Walkers & More at Coddle Creek, Moorseville NC

"Prepare for the Worst, Plan for the Best"
Hiring a skilled and professional pet sitter proves to be the best decision this family could have made.
5. Cynthia Johnson, Copy Cat & Dog Care, Lebanon OH

"It's All About The Right Relationships"
Reaching out to the right people in her community offered this pet sitter the chance to raise more money than ever before.
6. Tori Lattig, Endless Pawsibilities, Toms River NJ

"Specializing in Pet Hospice Care, Special Needs, and Aggressive Behavior"
When a client trusts YOU to be there when their dog gives birth without them, you know you are doing something right.
7. Kristin Watson, Kristin's K9 & Cat Care, Bonham TX

"What It Means To Be A Full Time SOLO Pet Sitter"
A typical day in the life of a professional pet sitter who operates solo is often anything but typical.
8. Nancee Marin, An Artful Dogger, San Bernadino County CA

"Oh, You Get to Play with Cats and Dogs All Day? Must be Easy!"
A look behind the curtain at the day-to-day work involved that makes the job appear so simple.
9. Cindy Vet, Pet Buddy Pet Sitting, Decatur GA

"Become Part of Their Final Moments"
It's so truly humbling when the pet parent requests your input, advice, and presence when it's time to say goodbye.
10. Dawn Higgins, Dawn the Pet Nanny, Horsham PA

"The Elderly Man Standing In Front Of Me Is Covered In Blood"
Sometimes, you must trust your intuition when walking a dog. And sometimes that choice saves a man's life.
11. Tami Truex, Head to Tail Pet Sitting, Valpo IN

"Helping a Garage Full of Feral Cats Survive"
No two jobs in our industry are quite the same. It's inspiring to know that pet professionals are asked to do things for clients that others would never imagine.
12. Rebecca Kirkland, Whiskers 'N' Wags Pet Sitting, Colorado City TX

"The Calm Before The (Tornado) Storm"
Are you prepared for any weather-related natural disaster? This pet sitter was taken by surprise but kept calm to protect the puppy in her care.
13. Michelle Romano, Waggs & Purrs Pet Sitting, San Antonio TX

"The Things We Do For Love"
One way telephone conversations with sweet kitty, rescuing mom after loosing her house keys, and running a social media campaign to find a lost pet.
14. Maureen McCarthy, Love and Kisses Pet Sitting, Indian Train NC

"When It All Ends Too Soon"
One pet sitter's tribute to her favorite Great Dane with a heart of gold, who crossed over to Rainbow Bridge way too soon.
15. Rita Reimers, Cats90210, Los Angeles CA

"The Original Cat Whisperer"
Featured in more publications and columns than she cares to admit, this professional woman has never met a cat she couldn't help.
Over To You
There you have it. Come back each weekday to read another professional pet sitter's story.
The goal of this series is to highlight the incredible work that goes on "behind the scenes" of the pet sitting business owner and to inspire you to continue performing your best work!
I encourage you to leave a comment for the pet sitter and for the community. Also, feel free to share with your network. Thanks!