Pet Sitter Spotlight: Tami Truex of Head to Tail Pet Sitting Services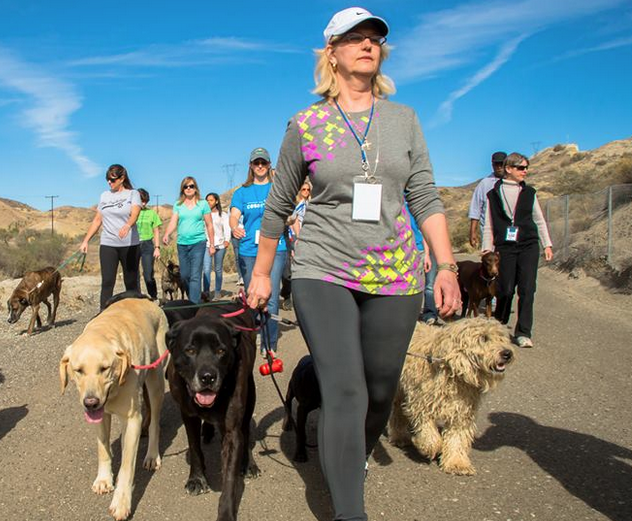 Day 11 of our ongoing series that shines the spotlight right on the amazing work of an entire industry. See all of our stories from our 15 Professional Pet Sitters Sharing Extraordinary Tales.
On the surface, pet sitting may sound like 'you come over, walk the dog, play with the cat, and make sure there is enough food and water to go around.'
We know, however, there is a tremendous more responsibility that goes into a successful job well done.
We also know that quite often we are turned to as a life saving resource when a pet parent does not know where else to turn.
It's the professional pet sitter to the rescue… Always. And don't you forget it 🙂
Power to the Pet Sitter!
Today's powerful story is from Tami Truex of Head to Tail Pet Sitting Services in Valpo, IN


My story starts with a client that I picked up at the beginning of 2014.
She hired me to care for her 2 dogs and two inside cats.
At the interview she showed me the garage and told me there were feral cats and kittens living in there.
I was to give them dry cat food. The garage had been taken over by wild cats and 2 females had new litters.
I finished pet sitting for her and a few weeks later she called and asked if I could help her catch the cats and she was taking them out to a farm.
So the trapping began. I would come in the morning to set the trap and she would cart them off to her friend's farm.
I did get a glimpse of this one tiny kitten. She was very pretty and so young. I told her if she catches that one that I wanted it.
So after trapping for a week she calls me and says she caught the little one only her front leg was mangled and she took her to the vet.
After the surgery we went and picked her up and nursed her back to health. We named her Pumpkin and she is still a little feral and rotten but so cute! We love her and she bonded with my daughter.
So as pet sitters we are asked to do things for clients that many people have no idea we would say yes to.
Over to You
Read More: See all the amazing stories featuring 15 Professional Pet Sitters doing extraordinary work.
What are some things you were asked to come to the rescue with? What situation would others never believe you were asked to perform?
How have you defined the phrase, "Power to the Pet Sitter!"