What Image Do You Want To Portray For Your Pet Sitting Business?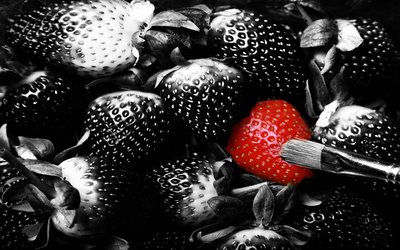 Editor's Note: This is a post written by pet sitting business owner, Julie Fredrick, of The Pet Sitter of Boise. If you have an article you'd love us to consider for publication on the PSO blog, contact us!
"What is the image I want for my pet sitting business?"
This is the question Julie Frederick of The Pet Sitter of Boise addressed early on when she was just starting her business.  We want to thank her for sharing her story:
While in the process of creating my first website, I searched Google for things like "New York City Pet Sitters." and studied them, searching for ideas to apply to my website.
I really wasn't interested in Mayberry USA Pet Sitters, even though that's basically what I was!
I wanted to learn from and gain ideas from the biggest and the best pet sitting businesses out there.
While I searched for biggest and the best, I did not exactly want to copy them. My town is not New York City, it is Boise, Idaho. Boise is a mix of small town and big city. It is safe and people know their neighbors here. I wanted to look professional, but not too corporate.
I purposely made sure my website had a home-made look to it.
Over the years, I've tweaked my website over and over, thinking about my image each time.

Image is so important.
What do I want a first time visitor to feel and see when they find me?
Here's what I hope to impart on a first time viewer (potential client) visiting my website:
We're professional
We're "The One" everyone in town uses
We're big, but small
We're friendly and welcoming
We're happy
We're going to take great care of your pets
We're pet owners and pet lovers ourselves
We have the best staff…hand picked compassionate, caring  and trustworthy sitters
We're safe…our employees are bonded, insured and background checked. Check out the "About Us" page
We've been around for 12 years!
We use modern software, we take credit cards, we're accessible, we have an easy process (steps 1,2,3).
We're always available.
We're big, but not too big to serve you on a personal, friendly level
We're going to solve your pet care needs….we'll lead you forward through our easy process. We have processes
We know what we're doing
We're expensive, but we offer great value.
I hope all of the above helps build confidence that we know what we are doing.
We will take care of you and your pets and give you peace of mind.
I bombard viewers of my website with friendly photos throughout…no duplicates. (getting back to 'everyone in town uses us) and lots of blog posts. I try to carry this same theme over to our FB fan page
I used to speak in I/me terms. Now I say our/we when talking to anyone about 'my' business, even though it really boils down to me being the owner.
Image is something I feel a business owner needs to be constantly aware of, and keeping the image accurately portrayed.
I love the PetSittingOlogy WordPress-powered SEO Website because it offers the flexibility I need to accomplish our image goals.
Susan Gibbs' logo design also fits the image we're trying to portray. Her designs are friendly and personal, not cold and corporate.
It's a fine balance…big and together, yet personal.
What image are you trying to portray?