How To Plan Ahead And Prepare For The 2016 PetSittingOlogy Conference. 5 Things You Will Gain By Attending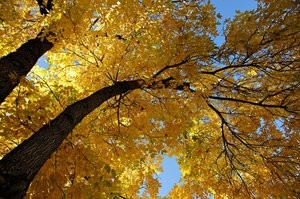 Is it too early to be thinking about PSO 2016?
NO!
We just wrapped up the hugely successful 4th annual conference in Vegas and our heads are already exploding with how we are going to bring you MORE in 2016.
The speakers are buzzing about us, sponsors are already committing to 2016, early bird sign up for attendees is open for a few more days and we're filling up spots left and right.
What is stopping you?
Are you worried that you'll lose clients if you take 4 days away from the business? Or maybe you're clients will be mad at you?
Are you worried about expenses and how much it will cost to attend?  Maybe you see the money you'll be losing by not doing visits?
Is it too far out for you to think about?
We get it, we do.
But have you thought about the other side of your concerns?  Let's flip a switch and look at what you'll GAIN by attending in 2016 vs what you'll lose.
5 THINGS YOU WILL GAIN BY ATTENDING THE CONFERENCE
KNOWLEDGE.  The speakers always knock it out of the park.  Whether you are a new company in your first year of business or have been established for 10+ years, there is always something new to learn.  Marketing, Images, Work/Life balance, Pet Health; we've got it all.
Have you heard of Dr Andy Roark?  (Cone Of Shame YouTube fame)  Check him out, he is on our team!
INSIGHT.  You'll get to network with pet sitters from all over the country.  New, established, small, big, EE's, IC's, solo, cats only…
Chatting over coffee at breakfast, full buffet spread at lunch, and maybe a margarita in the evening.  I know I've had the light bulb moment of "wow, I've never thought of doing it that way" when I had the opportunity to talk to someone about our respective protocols and policies.
CONFIDENCE.  Do you run your business or does it run you?  If you have a client that is going to be upset that you are taking 4 days out of the year to focus on YOU and making your business better (which in the long run will benefit them) – do you really want a client like that?
Take a second to really think about that.  Do you want a client like that?
SUPPORT.  Burn out?  Frustrating clients?  Not sure what to do?  Exhausted?  We've all been there, done that.  We've got your back. And we can help you through it.
SUCCESS.  However you define it.  Do you want to be bigger?  Or better?  Or both?
If you actively implement things that you learn at the conference, you will 100% guaranteed have success.  It's an active conference, it's an active industry.
The conference will give you the tools to feel comfortable reaching out to your ideal audience and not only believing in your success, but achieving it!
Start planning NOW.
Start focusing on why you CAN go vs why you can't.
Put aside $5 from each visit into a "conference jar", put aside $3.  If you attend the conference you will GAIN it all back and then some.
Articles that may help:
Checklist to attend the conference.
Will your clients be mad at you for attending a conference?
I'm successful enough, I don't need to attend a pet sitting conference.
It's a transforming experience that you really do not want to miss.
Looking forward to seeing you in October of 2016!