A Step By Step Checklist On How To Attend The Pet Sitting Conference As A Sole Proprietor Of Your Business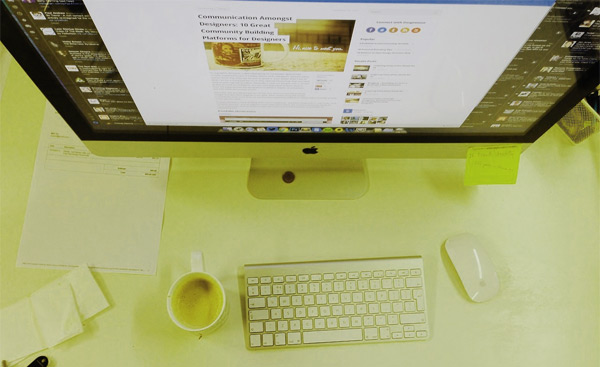 Don't think you can go to the conference? Who will take care of your clients? Your animals? You don't have a staff that can take over for a few days – it's all on you. You barely ever get a full day off, let alone 4 days in a row, let alone to actually go somewhere!
Take a deep breath – we're going to give you a step by step checklist to ensure that not only will your clients be prepared for your absence; they will be excited that you are going!
After all, they are going to benefit from everything you learn to make you and your business EVEN BETTER!

NOW THROUGH APRIL:
Post it on your website.
Depending on how your site is set up, make some type of announcement, a countdown, a banner across the top of the page.
It should say you are excited to be going, thrilled to have the opportunity to better your business and to pass on things that you learn directly to your clients.
(And think about how this would appear to brand new visitors/potential clients who are visiting your website for the first time…!)
RESOURCE: Get a professionally designed banner from Fiverr.com.
Shout it from the rooftops of social media that you are going to the conference! Share it on your personal pages, your business pages, your twitter feed – YOU.ARE.GOING!
Want something that makes you stand out among your competition?
THIS MAKES YOU STAND OUT! Best case scenario: your clients start to brag to their friends that "my pet sitter is going to a pet sitting conference – that's how seriously she takes her business and my pets".
If you post things on your personal page, always be cautious about details. You don't want the Internet trolls keeping track of when you are going to be out of town.
Every other week, continue to put things about the conference on your social media outlets. You've already shouted it out there, now you need to continue. When announcements are made about speakers, blog articles about the conference – these are the types of things to post.
You can also post different ways your business and your clients will benefit, what you are most looking forward to.
Join the Attendee's Of The Annual PetSittingOlogy Facebook forum group to get to know other pet sitters who are going.
Other pet sitters who will be addressing the SAME EXACT ISSUES that you are about leaving your business for a few days.
If you don't already know other pet sitters in your area, find them and meet them now. NETWORK. You are specifically looking for another pet sitter you will trust with your clients while you are gone. Now hold on, let me be clear, you are NOT giving your clients to this pet sitter.
You are having this person fill in for you for 4 days. Your client is not going to replace you. If they do, they are a crappy client and weren't a good fit anyway. The conference is not about them – it's about YOU. And how you are going to bring your business to the next level – which, they are going to directly benefit from! Clients are not allowed to try to make you feel guilty about leaving for a few days.
If you use an online scheduling system such as LeashTime, block out the days you will be gone so people cannot make appointments for those days.
MAY THROUGH JULY:
Send an email, a newsletter, leave a note, make a call – however you connect directly with your clients, do it. Tell them what you are doing, why you are doing it (to be a better pet sitter) (links to blog articles about why and how to go).
Give the clients the exact dates you will be gone and how you are going to be handling any scheduled walks/sits during that time frame. Give them their options:
They can cancel services for the days you will be gone.
They can plan any trips around the days you will be gone.
You will connect them to a fellow pet sitter whom you've met and trust and they will be taking over while you attend the conference.
Change the banner on your blog that says you are excited to be going to something like "Plan ahead – we are not scheduling pet visits October 19-22 because we will be at the 3rd Annual PetSittingOlogy Conference" Or "We will be at the 3rd Annual PetSittingOlogy conference from October 19-22, call for scheduling details".
AUGUST THROUGH CONFERENCE:
Remind clients that you will not be available for 4 days in October. Finalize any alternative plans for any of their pet sitting needs.
If clients will be using your back up pet sitter, set up a time with the pet sitter and the client to go with them to meet the animals and the clients. It is important to be there, not just send the back up sitter.
Take a deep breath – your clients will be fine, your business will be fine!
AT THE CONFERENCE:
It's a mobile world – you can check business emails, texts, messages etc while you are at the conference.
With the confidence and motivation you will get from the conference, you can start implementing IMMEDIATELY.
There was a speaker who discussed the VALUE of pet sitters and encouraged everyone to make sure that their prices equaled that value. More than one person took a new client call at the lunch break, quoted their NEW AND HIGHER prices and the person on the other end of the line said "where do I sign up"! B.A.M
See, it is possible to leave your business for a few days. Is it easy, no – and it may be stressful – but it's WORTH IT!
And technically, even though the conference is in Vegas, you are still working, learning, focusing on your business.
You're only leaving your business in body, not in spirit!
Want Even More Ways On How To Unplug From Your Pet Sitting Business?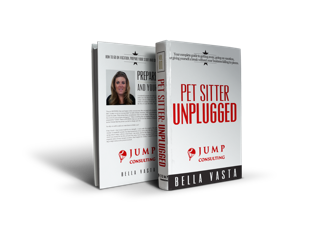 Bella Vasta just released her latest ebook, and it's called "Pet Sitter Unplugged: Your Complete Guide To Getting Away, Going On Vacation, Or Giving Yourself A Break Without Your Business Falling To Pieces!"
If you wish you could get away for a weekend (any weekend!) or give yourself some much needed down time, this guide is a must.
Complete with worksheet, you'll learn how to safely get through this exciting or challenging time in your business.
The best part? Bella is giving you 25% OFF. Simply enter this code during checkout: CONFERENCE.
Check out the details on Jump Consulting.
Over To You
If you attended our conferences in the past, please tell us what you did to ge away with ease. How did it all work out for you?
If you are planning to come this year, let us know how you feel about the suggestions and checklist above.
RESOURCE: View the Official Conference Website for best registration pricing!