Scream These 2 Four-Letter Words and Your Pet Sitting Business Will Grow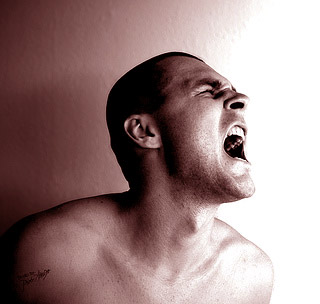 Don't you just love using four-letter words?
They have power.
Use the right ones at the right time and you'll succeed beyond your wildest dreams.
They make you feel good, keep you energized and have others looking up to you in admiration.
I'm not, of course, talking about those four-letter obscenities. I'm talking about the two four-letter words that most of us forget about.

Work. Hard.
Those are the two four-letter words you should use often. Unfortunately, too many people don't work hard enough and still expect to see the results they claim they are after.
In order to obtain everything you desire, you must put in the hard work.  Ironically, once you understand that concept, achieving your goals becomes a breeze.
The 10 Best Ways To Do It Right
Here are 10 pointers to keep you working hard to get everything you desire out of life – including a wildly successful pet sitting business.
Network
Whether it's online or in person, stay connected and develop relationships with the people who compliment your service.  Build trust and add whatever you can to the mix. You'll be surprised how things come full circle when you least expect it.
Help Others First
In order to truly succeed in any service industry – pet sitting included – you need to help others first (without expecting anything in return).  Only then will you see the favor returned ten fold.  Look for ways to provide value to enhance the lives of those around you.
Be Genuine
Nobody like a phony.  Whether dealing with potential clients, colleagues or friends, say what you mean and mean what you say.  Be true to yourself and others will flock towards you.
Stick To Your Word
Becoming a resource that others can rely on takes time to master. The first way to assure success is to simply stick to your word.  Follow through on your commitments and you'll be good to go.
Be Quick
Return calls in a timely manner (preferably within a few hours, but not more than 24 hours later), and reply to all emails you receive.  Even if you can't help or don't have the time, give the sender the courtesy of letting them know that.
Work Smarter Not Harder
As the iphone commercial boasts, "There's an app for that."  And with technology what it is today, chances are the Internet will provide you with a free method, tool or resource to make your personal and business life easier. Discover the world wide web and all it has to offer.
Listen
Ever notice how much more you talk when you're in an uncomfortable situation?  In business, the most successful people understand the power of listening (much) more than they talk.  Listen and ask questions.  Lots of questions.
Set Goals
Continually set goals for yourself.  Set daily goals, monthly goals and annual goals for your business.  Decide how many new clients you want before month's end or what new skill you'll implement.
Learn Something New
Whether it's learning a bit of html code to manage your website better or discovering a new sales technique, develop the skills to become a strong leader in the pet sitting industry.
Love Every Minute
There's an old saying that goes "Love what you do and you'll never work a day in your life."  If you simply are not enjoying (read: loving) the work you do, no amount of hard work will pay off.  Do what you love and the business will follow.
There You Have It
Four-letter words don't have to be mean and nasty.  In fact, the best ones will create the life you dream about on a daily basis.
So what are some of your favorite four-letter words?