Creating the Most Impressive Conference Ever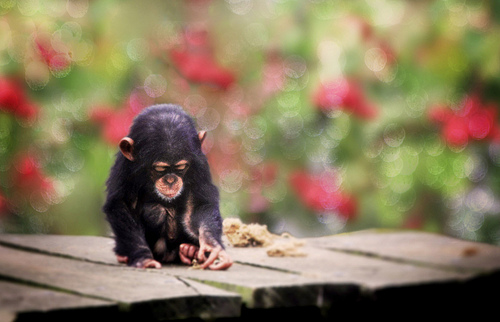 Have you been to a conference before and been unimpressed?
Maybe it was some industry conference, maybe it was a business class offered by a local college or business professional.
Did you walk into the room and not know anyone? Did you cordially put on your fake smile and say hello, and then sit down and bury your head in your phone until the lecture started?
And is that what it felt like – a lecture?
A broad overview on what you need to do to grow a successful business but no real, pertinent to you, how am I going to implement, nothing pertains to ME and my business.
So you leave and promptly forget everything you "learned" and don't even remember the name of the person who sat next to you.

Is that what you think of when you hear the word "conference"?
Be prepared to be WOWED because you have NEVER experienced a conference like the PetSittingOlogy conference that is schedule for October 19-22, 2014 in Las Vegas, NV.
Think those are bold statements? Perhaps. But keep reading and you'll quickly agree.
So, What makes this THE conference to attend?
-There is an exclusive forum on Facebook for conference attendees.
This is a group that is interactive, supportive, friendly, engaging; we ask questions, get feedback, exchange ideas, talk about the speakers YEAR ROUND! While the actual conference is 3 days in October, the EXPERIENCE is ongoing.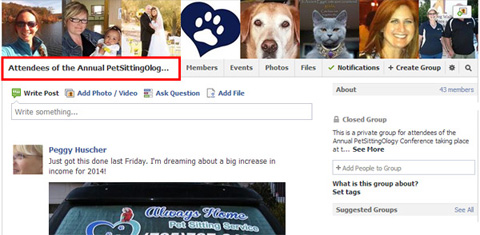 -Feel isolated and alone as a professional pet sitter? Never feel alone again!
In an independent and sometimes lonely industry, you realize that there are other pet sitters from around the WORLD (Lorenne Barnart with In Home Pet Sit is coming from Austrailia!!) that deal with the same exact issues that you handle with your business. You are not alone any longer!
A direct quote from Sarah Bara with Best At Home Pet Sitting goes like this:
"Do you want to know what the BEST part of last year's conference was for me?? The new BEST friends I made. Great phone conversations last night with Pamela Ranheim and Susan Jones. Kristinne Kilpatrick – feeling happy."
MONTHS AFTER THE CONFERENCE!
You'll not only know the name of the person sitting next to, you will have made a new friend. Even speaker Marcus Sheridan (Resource: Great article on Marcus!), KNEW EVERYONE'S NAME! Seriously. Name me another industry conference where the SPEAKERS take the time, make the effort, show their interest in the attendee's. I doubt you can do it.
-As business owners in a mobile world we can check into the office from anywhere in the world.
Often during breaks through out the conference day, people would check messages, take calls AND IMMEDIATELY IMPLEMENT something that they heard from the speakers.
The importance of a confident phone voice, what does your voice mail message say? Does the value of your prices reflect the value of your services?
There were multiple attendees talking to new potential clients, QUOTING THEM A HIGHER PRICE AND GETTING THE CLIENT! B.A.M. People weren't just passively listening, they were actively implementing and seeing immediate results.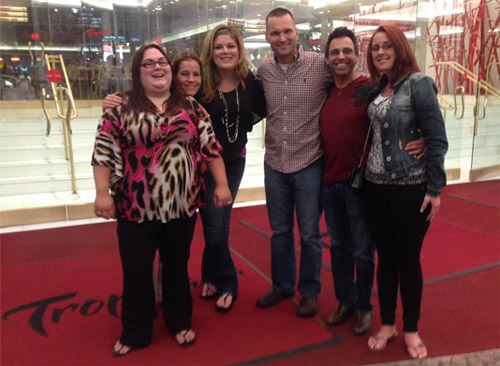 We don't just give you theories on what "might" make your business better.
At the PetSittingOlogy Conference, we make sure you are given tangible specifics including worksheets, guides, and checklists (along with some light homework, if that's your thing).
If you've attended in the past, or have seen the recorded videos, you already know that we bring more practical application and less theory to the table.
-New this year PetSittingOlogy is offering attendees a follow up class.
It is a post-conference personalized to your goals program to make sure that you know how to maximize your conference experience and make your business better.
You will be given a checklist with specific topics taken directly from each speaker and you will also talk about your own experience and what you personally took away from the event. Your checklist will then be customized to your specific goals and we will help you reach them.
Did Marcus inspire you to blog more? We'll be able to help you get there. Did you take the Vet Tech certification class but you are not sure how to get the word out to your clients? We'll help you with marketing ideas.
Did you learn that you need to know your numbers but feel lost when it comes to analyzing them? We'll do the math with you.
Again, tell us what other conference, in any industry, that truly WANTS to help you? That treats you more than a face in the audience? That offers a follow up program to help you see the results you want.
That type of conference didn't exist – until now. And you have the opportunity to be on the leading edge of taking the pet sitting industry to the next level.
Join us in October to experience that WOW factor you've been looking for. You and your business will be better for it!
A Great Piece of Feedback from a Past Conference Attendee
Pamela Ranheim posted this note on Facebook about her experience from the 2013 Conference: