Is Your Pet Sitter IC Sharing Your Secrets With Competitors?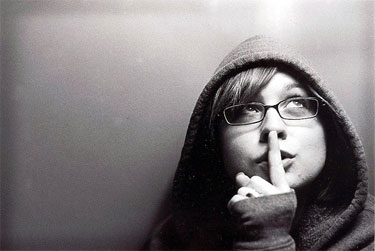 There's been a lot of talk lately of hiring pet sitters as independent contractors.
And it's no secret that I'm a big fan of hiring pet sitters to help your business grow.
Bringing on the right person can make you more money by helping to expand your services and your service area.
I received this question through the Ask Joshua page:
Question:
Dear Joshua,
How can I make sure the information I share with my IC is not used against me or shared with anyone else?  I don't want my competition to know all my secrets, or the exact way I do things.
Help!
-Cindy Espers
Tampa, Florida.

Answer:
Hi Cindy,
As you know, the secret to a successful relationship with an IC is trust.
Without it, you won't be able to bring out the best in your IC and she won't bring out the best in you.
With a solid foundation of trust between you and your pet sitting IC, you'll be certain the job is getting done up to your standards and that your IC is being open, honest and upfront with you at all times.
How Do You Build That Trust?
So, like you asked, how can you feel safe and secure disclosing all your business secrets and information to your IC while you strengthen the trust?
A non-disclosure agreement is a great way to start.
But, let's back up for a moment…
When hiring and working with your IC, it's only natural (and often quite necessary) to disclose a certain amount of information to the IC that will make her job go smoothly.
Certain information will be sensitive and must be kept confidential.
A few examples of things you may need to share with your IC include:
Client or potential client personal details
Payment fees and pay structure
Marketing strategies
Website statistics
Client forms, contracts or agreements
Company policies
Login details
Business practices
Clearly, in order to build a mutually beneficial and long lasting relationship with your IC, you will need to place a great deal of trust in each other from the get go.
You'll want to make certain that every piece of information you share with your IC is held in confidence (and not shared with your closest competitor, for one thing).
Remember, by definition, your IC is legally entitled to provide the exact same pet sitting service for both you and your competition.  By law, you cannot prevent your IC from doing so.
Therefore, make sure you have the proper agreements and contracts in place to assure both you and your independent contractor are always on the same page, so you can feel comfortable confiding in her.
An IC and Friend for Life
Properly done, your IC can be a trusted partner and friend that you feel comfortable sharing business details, thoughts, and ideas with.
This will not only help your business grow, but will also strengthen the relationship you have with your IC.
You want to find an independent contractor that you can trust and begin to build a personal and business relationship that will last a lifetime.
When you and your IC have respect and admiration for each other, you both will always be looking out for the good of the company.
And that is a win-win for both of you.
If you haven't already done so, check out my Pet Sitter Independent Contractor Tool Box, and see if it's right for you.
For starters, it does contain a legal 4-page non-disclosure agreement that you can use.
Hope this gets you on the path to a successful relationship with your pet sitting IC.