Day 11: Brew City Dog Rescue
Day 11
Brew City Dog Rescue, Milwaukee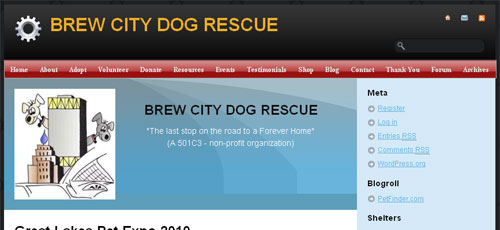 Brew City Dog Rescue is a group of Milwaukee volunteers dedicated to finding loving homes for stray and abandoned dogs in the local area.
Many of the dogs we rescue are on "death row" (high risk for being put-down/euthanasia). Their only crime is that they do not have a loving family to care for them. We primarily receive dogs from local shelters and owner surrenders.

Editor's Note:
What really caught my attention from the Brew City Dog Rescue was a recent post on their blog.
The group worked with students in an ad class at the Eisner Museum of Advertising and Design, and their task was to come up with an ad campaign for the rescue group to use.
Needless to say, the winning entry is brilliant, gets the point across and is being turned into brochures to hand out.
It takes the concept of recycling and, well, I think the picture speaks for itself…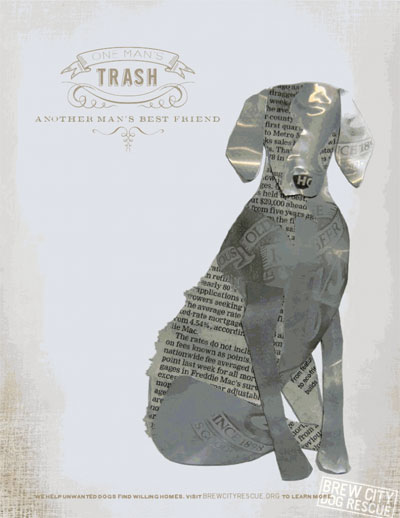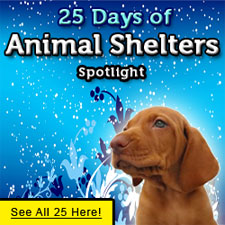 Click banner to view all 25 days or copy & paste this code to place banner on your website: