6 Important Reasons To Hire A Pet Sitting Independent Contractor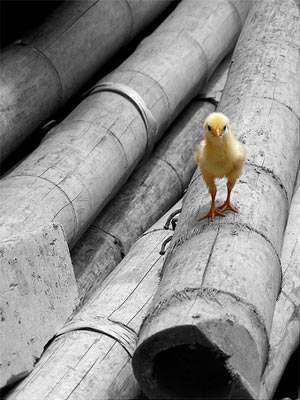 You may be a self-proclaimed control freak (many business owners and entrepreneurs are).
You may like to supervise hands on to make sure every thing gets done exactly the way you envision it.
However, at some point you'll come to realize you can't do it all, at all times.
Enter your pet sitting independent contractor.
We all get sick, get tired, get burnt out, get called away for an unexpected emergency and simply want a day off for ourselves.
Plus, in order to grow into a powerhouse pet sitting business, you'll need to bring others on for maximum potential.
When you begin to see an independent contractor as someone you can trust, count on and confide in, you'll be able to breathe easier knowing your business is in fine hands while you tend to other matters – including growing your business and profits.

I currently have nearly 30 pet sitting ICs on board helping Alitia's Animals to run smoothly and I thank my lucky stars for their continued commitment and dedication to the business.
It's the IC who upholds my reputation and keeps the clients coming back time and time again.
Here are 6 reasons you'll thank your lucky stars for your wonderful IC:
1: Expand Your Service Area
A bigger service area equals a bigger pay day.
You've thought long and hard about the area you can logically (and most profitably) cover, right?  Well feel restricted or limited to one neighborhood or zip code anymore.
Consider this: While you maintain your current service area, find your ideal pet sitting IC who can cover a broader area. Voila! You've now doubled your service area, and doubled your potential client list.
Serve more clients and make more money.
2: Expand The Services You Offer
Can't offer cat sitting visits because you're allergic?  Caught up with the kids mid-day and can't leave the house?  Schedule doesn't permit you to offer sleepovers in the client's home?
Problem solved!
If you've had to turn down one too many potential clients because you simply don't offer that service, hire an IC who just so happens to love providing the services you do not.
You provide the services you most enjoy and pass off the rest.
3: Emergency Backup
Savvy business owners prepare for the worst and hope for the best.
Nobody plans for emergencies to call us away from work but life is unpredictable and our pet sitting clients rely on us to fulfill our commitment to care for their pet.
Rest easy knowing your IC will promptly step up to the plate at a moment's notice and help out with your current appointments and responsibilities while you tend to your emergency.
Can't you just feel your shoulder tension easing already?!
4: Take A Break/Vacation
As McDonalds once proclaimed, "You deserve a break today."
When's the last time you took a day off?  I've met some pet sitters who have not taken a day off in years.
You may feel that running your own pet sitting business is a 24/7/365 job. And really, most of the time it is.
Yet we all need some time off to rejuvenate our mind, body and soul. Be good to yourself with a much-needed vacation while your IC holds down the fort.
Start planning your perfect getaway now.
5: Sick Day
Exercise. Eat well. Get plenty of rest.
Perfect advice for a healthy well-balanced life. Sadly, those tiny infectious bacteria still manage to get inside and run us down – no matter how much Airborn or Emergen-C you take.
When you can barely get yourself out of bed in the morning, roll over and make one phone call to your IC and fall back to sleep.
6: Partnerships Are Good
You can accomplish a great deal on your own.
You can practically conquer the world with the right people around.
Many small business owners, including the professional pet sitter, work alone. Whether you like the solitude that this business offers or not, a second person to chat with, bounce ideas off of or get a second opinion from will keep you sane, happy and motivated.
Learn to trust others and you'll be amazed how quickly your pet sitting business will succeed.
The Pet Sitter Independent Contractor Tool Box
I know most of us are self-proclaimed control freaks and want things done our way.  And that's OK.
But hiring an IC will only give you more to control by making you happier, more relaxed and more successful.
I've made it simple to find, interview and hire your first pet sitting IC by putting together the Pet Sitter Independent Contractor Tool Box.
It literally hands you everything from IC agreements and contracts to a template library and 21-page manual.
Find an IC you can count on and you will find a partner that will make you wonder how you ever got along without her.