Day 12: Animal Protection Society of Durham
Day 12
Animal Protection Society of Durham, North Carolina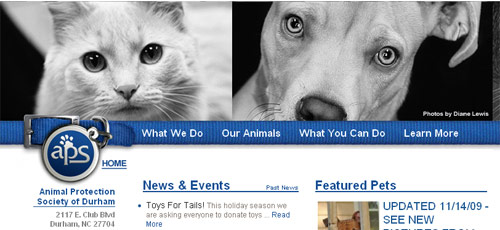 The mission of the APS of Durham is to educate the public about the humane care, treatment and well-being of all animals, to help stop pet overpopulation through the promotion of spay/neuter programs, and to find suitable adoptive homes for the animals in our care.

Editor's Note:
One thing you'll quickly notice about the Animal Protection Society of Durham is their commitment and focus on education.
Teaching kids and adults alike about responsible pet ownership is a perfect start to keeping animals out of the shelter system and into the homes of loving owners.
Another thing I greatly admire is their openness and honesty.
Take a portion of their answer to the question "Are you a no-kill shelter?"
The math is unalterable: if we take in 6,758 stray or abandoned animals each year, and we're able to find homes for only 1,484 of these animals, that means that 5,274 animals have nowhere to go. We believe that given the circumstances, a painless death is the best choice among a limited set of awful choices.
Let's help get those numbers down even more… Meet Stella.
Stella is listed as a 4-year old Boxer mix (who looks like she also may have some Pit Bull mixed in). As you know, I'm a big fan of the pit breed and would take Stella home in a minute.
She came to the shelter abused and neglected – nothing more than skin and bones – and as you'll see in the video below, she is now ready to please and bond with her new owner.
Stella looks to be the perfect companion for an active owner, who could give her the second chance at life every dog greatly deserves.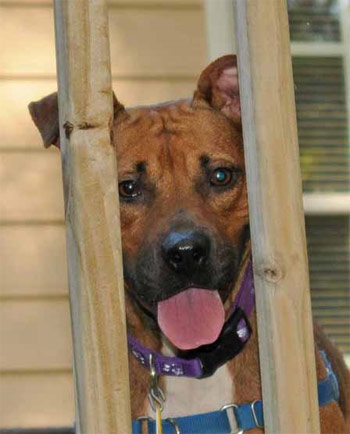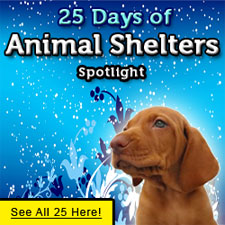 Click banner to view all 25 days or copy & paste this code to place banner on your website: