Become a Teacher and Watch Your Pet Sitting Business Drastically Improve [TeleSeminar Replay]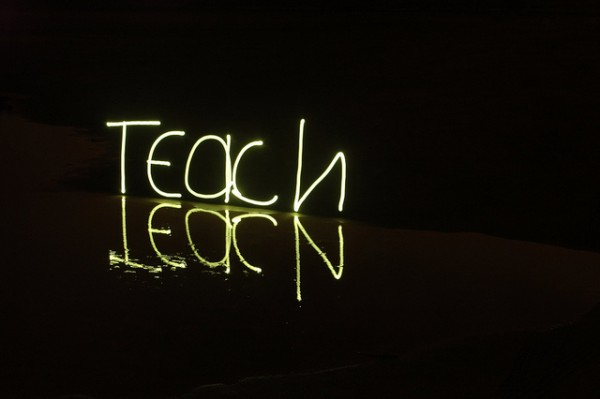 As pet care professionals and business owners, every action we take either has a positive impact or a negative one.
Wouldn't you love to have more of your actions have a positive result on your business that you can see?
In this eye opening, insightful, and light bulb filled dialogue, Thom Somes proclaims that becoming a PetTech Instructor can change your business and your life.
On the surface, you might think he is being a bit dramatic by suggesting this could change your life.
And if I did not participate on this call I would have agreed with you.
Get Ready — You Are About To Be Completely Surprised, Impressed, and Inspired
But here's what I want you to do…
Take some time and listen to this chat I had with Thom Somes on what the bigger picture of teaching others in your community will do for your business and life.
Going into this call, I had a vague idea of some of the reasons you'll want to become an instructor.

Some of the obvious reasons are:
Gain credibility, respect and admiration from your community of pet lovers.
Become an incredibly skilled business owner and responsible caretaker of pets.
Network with ease while building relationships and partnerships you otherwise wouldn't be exposed to.
Market in a way that differentiates you from other businesses in your area.
OK, like I said, these might be the obvious benefits. But even these alone would be more than a worthwhile set of reasons to become the next PetTech Instructor.
Grab a pen and paper – your mind and creative juices are going to be speeding along as you listen.
We brainstorm a handful of specific (powerful) other ways you will be able to use your instructor training to improve your business and your life (Thom was absolutely correct in saying so)!
Feel free to post your thoughts, questions and comments below.
Point Worth Repeating:
The PetSittingOlogy Live Event takes place in Las Vegas from Sunday, October 19 through Wednesday, October 22, 2014. (And, on that Sunday from 8am is the PetSaver First Aid and CPR class.)
The 3-day PetTech Instructor Training also takes place in Las Vegas the immediate 3 days prior; Thursday, October 16 – Saturday, October 18, 2014.
As a new instructor, you can go directly into assisting Thom on that PetSaver class taking place on Sunday, Oct. 19!
Links and Resources
Listen to the dialogue with Thom Somes on taking the PetSaver class!
Pet Sitting Live Conference in Vegas
Interested in learning more about becoming a PetTech instructor? Call Thom Somes at (760) 930-0309
photo credit: duane.schoon via photopin cc