Is Your Pet Sitting Contact Form Doing All It Can For You? [Video]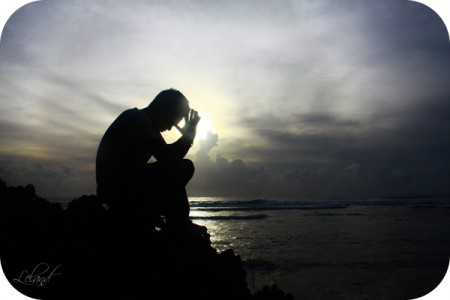 ARTICLE OVERVIEW: Learn how to have your website contact form submissions sent to separate email accounts (to you and your team) based on what the potential client submits.
I'm sure you can relate: Since Day 1 of starting my pet sitting business, my website played an integral part to our overall success.
And more specifically, the fact that we had an embedded contact form in the sidebar across all pages also played a substantial role to our growth.
That become one of several 'must haves' I began preaching to pet sitters if they wanted to make small improvements to their current websites.
Naturally, when I began offering pet professionals a fully 'done for you' WordPress-powered SEO Template, a powerful embedded contact form was placed in the sidebar across all the pages.
RESOURCE: Read more about what's included with your own WordPress website for pet sitters.

If You Are Using WordPress, You Already Love WordPress
The more you use WordPress, the more you will be amazed and surprised by the utter power it offers you.
I've always said that if you can think it, chances are that WordPress can accomplish it.
This video below was inspired by a pet sitter who is using our Pet sitting SEO Template to run her business.
She not only has a pet sitting side, but she also a grooming service.
How to Get Contact Form Submissions Sent to Different Departments Automatically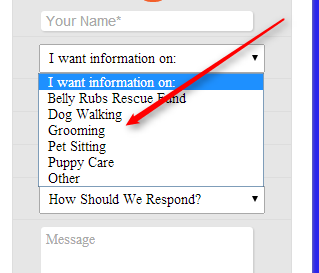 One of the fields she has on her website's contact form is a drop down box for choosing the service.
Naturally, if you have a contact form on your website, you know that all submissions will be emailed to the address you provide in its settings.
But, what if you want to be able to control exactly who receives the contact form submission based on what the potential client is filling out?
How wonderful would it be…
If your dog training manager received just the submissions inquring about training?
Or if your groomer received the ones requesting grooming rates.
Or if your manager across town received the submissions who mention they are located in a certain area?
All possible. And you can achieve this in about 2 minutes of work.
Watch this short video to see how you can update your contact form settings (using the Conditional Logic feature) to fully control who receives which form submissions.
Little things like this can help make your life more manageable and your business more successful.
Remember, if you can think it, we can get it done.
Of course, this video shows how to achieve this for those using our WordPress powered SEO template. However, the plugin we use on our client sites for the contact form is called Gravity Forms (it's a paid plugin that comes standard with all pet sitters who sign up for our website service).
Please let me know if you have any questions regarding WordPress, in general, that I can answer.
Think Big — Over To You
With the sheer power that WordPress offers, is there anything specific you wish it could do for you? What is a dream task that would make your pet sitting website even more powerful? Tell us in the comments below.