25 Days of Animal Rescue & Shelter Spotlight
Days 1 -6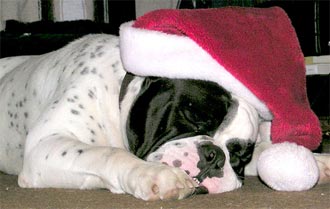 Doesn't this time of year just make you feel all warm and fuzzy inside?
During the season of giving, consider giving the gift of a second chance.
Every pet adoption and rescue shelter I come across online breaks my heart, and I wish I could take in all of the animals in need.
While that's not possible, I'll try and do the next best thing and help spread the word to those who can save an animal's life.
If you would like to recommend a rescue group for this list, please leave a comment below with the details and we'll do our best to showcase it.

25 Days, 25 Perfect Pets
Each day during the month of December, I'll be spotlighting a different pet in need and the animal shelter that's doing good.  The hope is simple: To raise awareness and help give these defenseless animals a deserving home.
Think about it… giving a loved one the gift of a rescued animal will put a smile on your face, your loved ones face and the animals face.
It's a win-win-win for a lifetime.
Day 1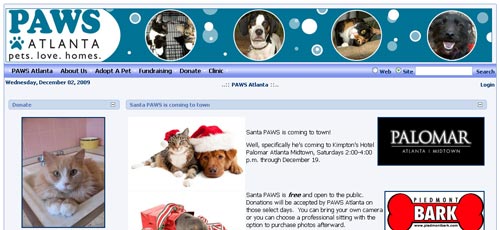 PAWS Atlanta is a humane society that is no-Kill.  That means that once an animal is accepted into our care that pet will not be euthanized because of time.  PAWS Atlanta is the oldest and largest No-Kill animal shelter in the metro Atlanta area.
PAWS Atlanta has both adorable cats and cute canines ready to be taken home today.  Watch this video about an amazing dog named Yogi.
Day 2
Phoebe at Loving Grace Rescue, California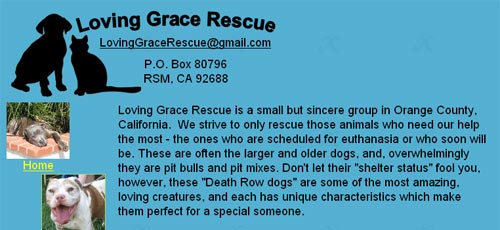 Loving Grace Rescue is a small but sincere group in Orange County, California. We strive to only rescue those animals who need our help the most – the ones who are scheduled for euthanasia or who soon will be. These are often the larger and older dogs, and, overwhelmingly they are pit bulls and pit mixes.
Editor's Note: The American Staffordshire Terrier – along with its relative, the Pit Bull – is often the subject of breed-banning laws. While no animal should be targeted against based on breed alone, the Staffie is among the most misunderstood (and usually most in need) breed around. Educate yourself today and consider the best dog for your family.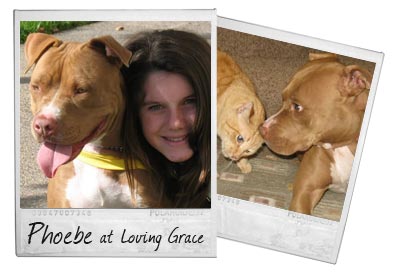 Day 3
Meryl & Eli at Almost Home Animal Rescue League, Michigan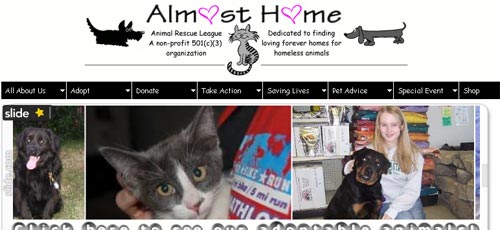 A place where frightened animals need not be frightened. Where animal's with special needs are not discriminated against. A place that radiates warmth and love to all animals whether they are young or old, sick or healthy, maimed or beautiful. A place to feel safe and "BE" safe. We rely solely on the generosity of animal lovers like you. Your donation could mean the difference between the life and death of an animal.
Our Philosophy: "I am an Animal Rescuer" My job is to assist God's creatures. I was born with the drive to fulfill their needs. I take in helpless, unwanted, homeless creatures without planning or selection. I have bought dog food with my last dime. I have patted a mangy head with a bare hand. I have hugged someone vicious and afraid. I have fallen in love a thousand times. And I have cried into the fur of a lifeless body too many times to count. (read more on website…)
Day 4
Duke at 9 Lives Cat Rescue, Mississippi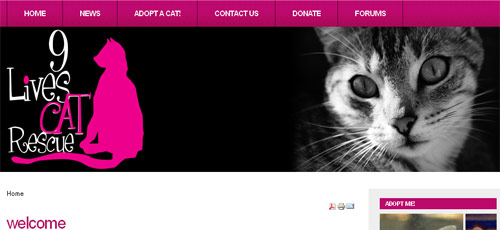 The 9 Lives Cat Rescue Group is a welcoming place for cats and the people who love them. Since its foundation in 2006, it has provided care and compassion to stray and surrendered animals in Lafayette, MS and surrounding areas.
Editor's Note: Make sure to click on the website's Adoptable Cat Videos link, which takes you to their YouTube channel – with more than 30 videos to see!
Day 5
Raven and Bailey (and Tom, too!) at Lost Dog and Cat Rescue Foundation, Virginia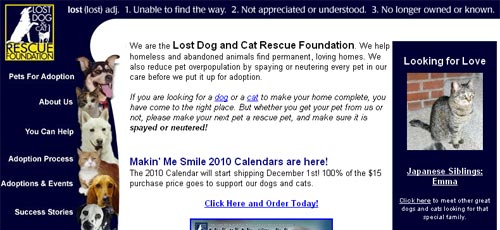 The Lost Dog and Cat Rescue Foundation helps homeless and abandoned animals find permanent, loving homes. We also reduce pet overpopulation by spaying or neutering every pet in our care before we put it up for adoption. Each weekend, LDCRF conducts adoption events at pet supply stores in the DC-metro area and another important role of LDCRF is to reach out and educate the general public on the plight of homeless animals, the benefits of adoption, and the importance of spaying/neutering your pet.
Editor's Note: It's nearly impossible to choose just one animal to showcase here since there are dozens and dozens of adorable pets ready to be taken home permanently or as a temporary foster. With a huge variety of breeds, you'll find labs, hound mixes, shih tzus, shepherds, spaniels, collies and more.
This video of a fantastic trio says it all (Tom enters the show one-minute in…)!
Day 6
Cindy at Humane Society of San Antonio, Texas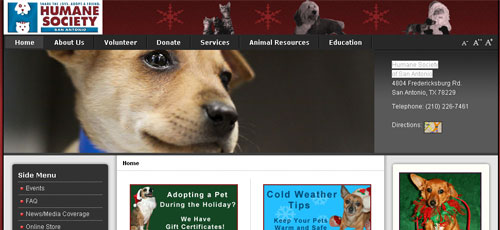 The Humane Society of San Antonio is a non-profit organization that has served Bexar County and its surrounding areas since 1952. Every year, the Humane Society shelters, medically treats, and rehabilitates over 5,000 animals that have been injured, abused, owner surrendered, or found as strays until ready for adoption.
Editor's Note: When you adopt any of the 200 animals from HSSA, you leave with a pet that is spayed or neutered, microchiped, given its first round of shots, along with a month's free of pet insurance, a 2-week checkup from a vet clinic, a bag of food and other great pet-related discounts.
My wife and I recently adopted 'Harley,' our newest addition, from the Humane Society of San Antonio. Harley is a beautiful Golden Retriever/Lab mix who is an absolute treat to be around. More on Harley in a future post. I highly recommend visiting the HSSA.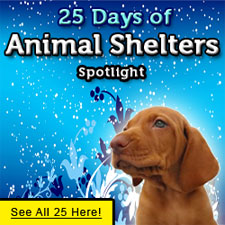 Click banner to view all 25 days or copy & paste this code to place banner on your website: