20 Travel Tips For Traveling To The 2014 Pet Sitters Conference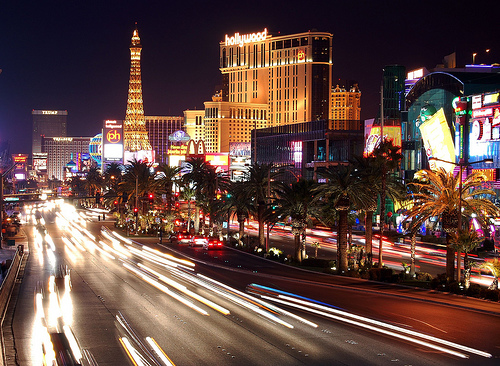 Have you signed up for the 2014 PetSittingOlogy conference and are now wondering about all of the small details that make traveling just a little bit easier?  Will it be your first time on a plane?  First time to Vegas?  First time at a conference?
We're here to help!  Whether you are a seasoned or unseasoned traveler, there are always things that are good to know!

BOOKING YOUR FLIGHT:
Airline ticket prices are usually lower on Tuesdays. Wednesdays and Thursday and then go up over the weekend.
Don't wait until the last minute to book your flight – book them at least 50 or more days in advance.  Which, with the conference kicking off on Sunday October 19th, you want to book your flight no later than August 30th.  If you are flying internationally, you want to book at least 100 days out (which would be July 11th)
An insider's tip to online booking sites is that you want to clear your browser's history and cookie setting;  OR pull up a hidden/incognito browser window where the search history won't be tracked.  If a travel site knows you are looking at tickets to Las Vegas from October 19-22 and the first time you are there they show you a $200 ticket price – they remember that!  And even if prices drop significantly, they will show you prices around the $200 mark because they know you need that flight to that city for that time frame.
Not all airlines use the larger travel booking sites.  Southwest Airlines is a cheaper airline to fly but you need to go directly to their site.
AIRPORT AND SECURITY:
Everyone has heard nightmare stories about security lines, carry-on baggage size, taking off your shoes…..even if you are a seasoned traveler, getting from the parking garage to the gate can be a challenge.  Knowing that going into it helps – make sure you have a lot of patience with you including a picture ID.
Check with your airline, most do charge a fee for checked bags, some are starting to charge for carry-on bags.  Airlines are getting more strict about the size of your carry-on bag.  You can usually have one larger bag and 1 smaller purse-size item.  You cannot have a suitcase, a computer bag and a purse – that counts as 3.  Consolidate.
Any liquids/creams/pastes that you have in your carry-on bag do need to be in a clear plastic bag – this includes liquid make-up, eye drops, liquid medications.  THE BOTTLE NEEDS TO BE 3.4 oz or smaller.  You cannot bring a larger bottle that is mostly empty.  The look at the size of the bottle.  More times that I can count, due to the changing air pressure, I have had shampoo bottles (or other liquid) explode and go all over my clothes – so putting things in a zip lock bag is smart even for your checked bag.
Remember your patience when going through security.  And your humor.  It's a good place to people watch.
If you purchased a coffee, soda, or a bottle of water you cannot take that with you through security so you'd better finish it while you are in line.  Yes, even if it is unopened.  I get thirsty when I travel and will bring an EMPTY water bottle with me and fill it up once I am past the security screening area.
ALWAYS put your picture ID back where it goes – don't put it in your back pocket because you want to hurry up and get to your gate.  I've done that before and forgotten where I hastily put it.  The stress and time wasted looking for it is not worth the 1 minute it will take to put it back where it belongs.  Then you know exactly where it is when you need it again.
VEGAS AND THE HOTEL
You've landed in Vegas after a smooth flight!  You may have to take a short train/monorail ride to get to the main terminal.  We followed the crowd and they have signs clearly labeling where you need to go.
While there are hotel shuttles (that stop at EVERY hotel on the strip), the easiest way to get to the Tropicana is to take a taxi cab.  The Tropicana is one of the closest hotels to the airport and is $15 without tip.  There is a cab line (follow signs), and this line was longer than the security line at the airport!  But at least it's warm – and another great place to people watch.  We were in line for about 20 minutes and I'm sure that the wait time depends on the day and time you arrive.
Once you are at the hotel, you walk in the front doors and the check-in desk is to your left.  It is pretty loud in the lobby with all of the slot machines so I found it helpful to give the front desk agent my ID so she didn't have to ask me 10 times to spell my name (and I knew EXACTLY where my ID was!).
Check in was quick and easy.  If you need help finding your room, ASK!  We did and the staff was very helpful and actually walked us to the escalator we needed to get to our room.
The rooms are very comfortable, clean, GREAT pillows, large bathrooms.  They have hairdryers in the room so you don't need to pack yours.  They do provide a nice quality shampoo/conditioner.  There is not a mini bar or fridge in the room.  If you need one for medications or beverages, you can call the front desk.
THE CONFERENCE ROOM AND MEALS
The conference room is located by the Starbucks kiosk close to the elevators you took up to your room.  There will be signs to direct you to the conference room.
Breakfast includes pastries, fruit, coffee, and tea and is from 8:00 to 9:00.
The conference room is on the cool side of the temperature gauge.  We recommend having a sweatshirt or sweater handy in case you get cold.  Of course, if you have taken advantage of the special room rate offered by the Tropicana, if you need a sweater, you can run up to your room to get one!
Lunch is served buffet style and is different each day.  There will always be a vegetarian option available.
There is time inbetween speakers to check your email/phone messages.  And you can implement things that you've learned!
If you have any questions about any step in the conference experience, we'd love to help you answer them!
Not Yet Registered for the Big Event in Vegas?
We have so much going on for the 3+ days this October. Register right now for best pricing!
photo credit: Vanessa (EY) via photopin cc