Yahoo Tells Search Users to Stay Away from Pet Sitter's Website [video]!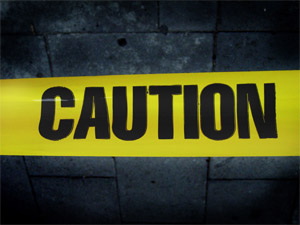 Picture this scenario:
You've worked long and hard to get your pet sitting website to the top of the search engines.
Your site ranks high for excellent search terms (for example, when someone searches for 'pet sitter [your town]')
Visitors are on your site, impressed with your services and the emails come in and the phone keeps ringing.
Then Nothing. It All Just Stops.
But all of a sudden, the emails aren't coming in quite as often, and the phone isn't ringing nearly enough.
It's almost as if someone pulled the plug on your website.
You visit your own website and confirm it's still online. You test your contact form and email address, and everything works.
So what's the problem?
You wonder if your search engine ranking has dropped (which could easily explain the lack of new leads coming in).
You head over to Yahoo and type in 'pet sitter [your town]' to see where you currently stand.
You were always in the top 1 or 2 position, and interestingly enough, you still are.
However, there is one big difference with your search result – It now looks like this:



Quick Backstory
I recently starting working with a new pet sitter client to re-design her current website. We're still getting her new site design laid out behind the scenes and haven't touched anything with her current site.
She emailed me recently to ask what might be causing this warning that Yahoo is displaying.
I did some investigating and found something disturbing.
Watch this video to learn why this happened to her, how to avoid it and what you can do if it happens to you.
Again, make sure you have a solid web host, secure passwords and keep your WordPress (or other site building software) installations up to date.
So, what do you make of this? Do you have someone on your team that could assist in a situation like this? How would you react to discovering this with your own pet sitting website?