What's Worse Than An Email Submission Landing in Spam and Not Knowing It? This is How to Prevent That.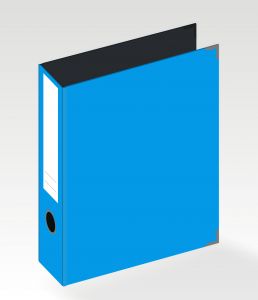 What's worse than finally getting a potential new client on the phone and hearing her say, "Did you get my email? I sent it in last week?"
How embarrassing and disappointing is that?
Especially if you never received it…
Knowing how hard you work to keep all your ducks in a row, the last thing you need is technology getting in the way.
At this point, you sheepishly (and frustratingly) check your email spam folder and, wouldn't you know it, the woman's email is right there.
Not good.
So outside of driving yourself crazy and remembering to check your spam folder every 2 hours, how can you prevent this from happening in the first place?
This is how!

How to Prevent Your Pet Sitting Website Contact Forms From Landing in Spam Folder
Let it be known that I live and breathe in Gmail to keep my business communication running smoothly.
Aside from your @gmail.com account, you can also use the Gmail system for a handful of other business email accounts.
For example, I use Gmail to send and receive my @petsittingology email.
With that said, here is a very short tutorial on how to set up a Gmail filter to make certain no important emails (like your pet sitting website contact form submissions) land in spam.
(I'm guessing other email clients have a similar filter ability.)
Press Play:
Step by Step Written Instructions
1 – Open up the email message you want to create a filter for.
2 – Copy a uniform part of the message, like a portion of the subject line that will identify it each time one arrives. In my example in the video, I use the phrase in the subject line: "New client submission from".
3 – Click the arrow on the top right side of the email, and select "Filter messages like this."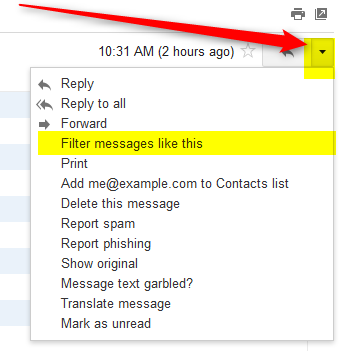 4 – Remove what is pre-populated in the From field and insert the uniform part of the email you want the filter to recognize. Again, in my example, I use the subject phrase "New client submission from".
5 – Click on "Create filter with this search."
6 – Check the box that reads: Never send to Spam.
7 – Click "Create Filter"
8 – Celebrate and relax knowing that none of those emails will ever land in your Spam folder!
Over to You
So, how does your email set up work for you? Ever have something land in spam when it shouldn't?