Pet Sitting in Your Own Home: How to Prepare
This is a guest post written by Ashley Spade.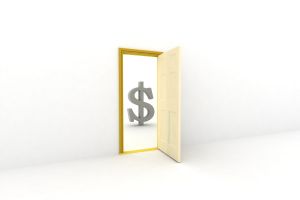 For the past few months, I've used the extra cash I earn from pet sitting to support myself and my dog, Sir Winston Pugsalot (known as Sir WP by friends and family).
I decided to start a pet sitting business as a way to make money on the side while I go to law school in Chicago. I started by mostly sitting for professors or other students, but soon branched out to nearby residents — even some in my own pet-friendly apartment building.
If you love pets, have a fairly flexible schedule, a place to pet sit, and clientele prospects, then you might consider starting your own pet sitting business.
And, obviously, the extra cash is a perk. Did I even need to mention that?

Tips for Aspiring Pet Sitters
Understand that you're taking on a pretty huge responsibility. If everyone loves their pets as much as I love Sir WP, then trust me when I say pet sitting is as serious as baby sitting.
Make sure you're really up for the task. Your schedule is key: If you have class, work or other obligations and won't be able to check in on Sparky or Fuzzfoot for seven hours, ask the owners ahead of time if their furry companions are used to being alone for that amount of time.
The owner's schedule is important to consider as well. Ask if someone is usually home with Sparky, if they have guests over often, or if they're planning on having anything installed or delivered in their absence.
I was doing an in-home job once when three guys came in to install carpet squares in the entire apartment.
The puppy went berserk and not only gave the workers a hard time, but peed on the brand new carpet six times in one day, despite being "potty-trained".
If your schedule permits you to take a job, before you actually commit, spend a few hours with Fuzzfoot to make sure he likes you. Each animal is different. Even if you think you don't like cats, give Fuzzfoot a chance.
He might be more agreeable than your grandma's hissing Persian. Begin becoming acquainted with pets at least two weeks before you're scheduled to start. Then, if you and Sparky don't see eye to eye, the owners will have time to find someone else.
Additionally, I once took on a last-minute, out-of-home cat sitting job only to get a call during class from the owner, reminding me to give Lady Peaches her insulin shot.
Say what? LP has DIABETES?
I had to rush back to the owner's home between classes to administer the shot, praying the kitty was still living.
To avoid getting surprise calls about diabetic cats, make sure you ask the owner about any medical problems the pet may have. Get proper instructions, supplies and any emergency numbers.
(Lady Peaches is doing fine, thanks.)
Being a Responsible Pet Parent
Whether you're a pet sitter or a nervous owner leaving Sparky in the care of a local law school student for two weeks, taking steps to pet-proof the home is always a good idea.
Check out your home from your pet's point of view. You might look silly crawling around on all fours, but baby Fluffton will appreciate the time you took to secure loose wires, block off small spaces and pick up that loose aspirin or monopoly wheelbarrow.
Close any open drawers. Kitties and puppies enjoy exploring a dark abyss here and there, but sometimes get shut in before they can hop out. It's also a good idea to close toilet lids and put away plants. They can prove to be toxic for your pet's tummy.
Good luck in your pet sitting endeavors. There are plenty of "Sparkys" and "Fuzzfoots" and dollar bills that can't wait to meet you!
Ashley Spade, also known as Sir Winston Pugsalot the First's favorite human, is a law student in Chicago. When she isn't studying, she enjoys competing in 5K races, trips the the bark park, and blogging. Keep up with her adventures on twitter: @ashspade