Are You Fully Trained in Pet First Aid and CPR? Would You Like To Be?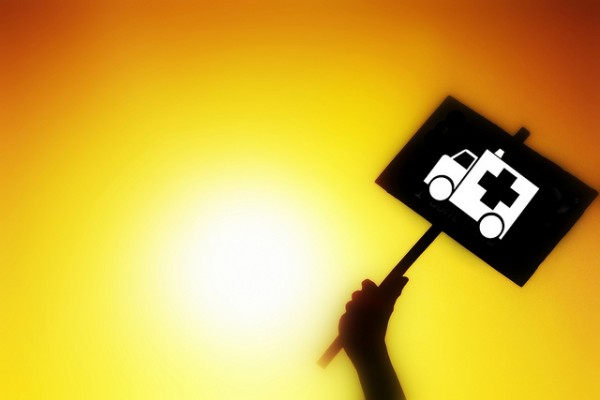 Are you trained in pet first aid and CPR?
Have you ever come upon a client's pet that needed immediate attention?
Or what if you could sleep well at night simply knowing that you have the skills at the ready to handle any emergency situation.
As a professional pet care professional, you have no doubt come across the concept and idea of first aid training.
Perhaps you have also come across the name Pet Tech and Thom Somes aka The Pet Safety Guy.

Two Pieces of Good News For You
You already know about our upcoming conference in Las Vegas over 3 days in October (Oct 19 – 22, 2014).
The new piece of great news is that while Sunday's plan (Oct. 19) was only the 2-hour Cocktail Reception in the evening, we have now secured the full 8-hour PetSaverTM Class for you to take from 8am that morning!
Good News #1 – Sign Up Today to Take the Full PetSaver Class as part of our Conference
You can now sign up and reserve your spot for the full 8-hour PetSaver Class that will be taught by Thom Somes himself (founder of Pet Tech and creator of the program). The total fee for the PetSaver class for conference attendees is just $99.
The class will be held at the Tropicana on Sunday, October 19 beginning at 8am. You will have time to head back to your room afterwards and make the cocktail party. Those that sign up will also receive a certificate of completion along with an embroidered patch you can use.

The final piece of this announcement is that this Thursday, March 27 at 3pm EST you are all invited to a live tele seminar (conference call) with Thom Somes and me discussing everything Pet Tech / Pet Saver class (the what, why…) so you can get all your questions answered directly from Thom. (You are encouraged to attend the call whether you sign up for the class or not.) Details below.
Here is the Paypal link ($99) to reserve your spot for the PetSaver class at the conference:
https://www.paypal.com/cgi-bin/webscr?cmd=_s-xclick&hosted_button_id=B3BFU84U3K37N
And if you still need to register for the conference itself first, please secure the best pricing we have available from http://www.petsittinglive.com
Good News #2 – Attend the Live TeleSeminar With Thom Somes
Please mark your calendars for this Thursday, March 27 at 3pm EST / 12noon PST for a live phone call teleseminar with Thom Somes and Joshua Cary.
Thom will be on the call with us to discuss the details of what makes the PetSaver class the leader in the industry. Pet Tech is the first international training center dedicated to CPR, First Aid & Care for dogs and cats.
Thom will go over the "what, why and who" this class is for. If you are planning to attend the conference, or not, please consider joining us on the call to get your questions answered.
Here are the teleseminar dial-in details
WHEN: Thursday, March 27, 2014
TIME: 3pm EST / 12noon PST
WHERE: Conference Dial-in Number: (605) 477-3000 Participant Access Code: 205819#
RECORDED? Yes, this will be recorded for you if you can not attend live.
How To Reserve Your Space On the Call
Please leave a comment below letting us know you will be attending the call. Or let us know you would like the recording if you can not make it live.
You can also leave your questions (or thoughts) that you have for Thom and I can relay them. We will have time for Q&A near the end of the call.
So please leave us a note below letting us know you plan on joining us!
Recap of Links to Conference in Vegas and Sign Up For PetSaver Class
These are two separate registration links.
1 – Register for the full 3-day conference in Vegas this October 19 – 22, 2014 at http://www.petsittinglive.com
2 – Sign up for the full 8-hour PetSaver class as part of the full conference by purchasing the $99 ticket via Paypal here: https://www.paypal.com/cgi-bin/webscr?cmd=_s-xclick&hosted_button_id=B3BFU84U3K37N
Looking forward to seeing you soon…
photo credit: Keoni Cabral via photopin cc