How To Never Lose Again To The Kid Next Door When It Comes To Price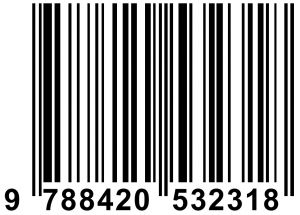 How many times have you weighed in on the hot topic of "should you list prices on your website, or not list prices on your website?"
You'll be happy to know that this article is not about that specific debate, but rather will offer a solid middle ground that should make both sides happy.
Whether we are talking about "ICs vs. Employees" or "does advertising your pet sitting business on your car compromise the pet owner's security," nothing is more highly contested than the 'prices on your website' debate.

There Are More Than Two Options.
At first glance, it may appear that the only two options you have is to decide to list prices on your pet sitting website, or to not list prices on your pet sitting website.
Allow me to introduce a third option, and it's the very option I choose for my own pet sitting website.
For the record, I am of the school to not list specific prices on your website (but remember, that's not what this article is about).
While we chose to not list specific prices, this does not mean that we avoid it at all costs.
In fact, we have a menu item on the site named 'Pricing' that directly addresses the topic head on.
Since, like many other pet sitters, we offer a very customizable service and actual price depends on a variety of factors, I've had a hard time justifying an exact price for each service.
Some custom factors include:
Discounts for length of stay
Discounts for number of pets (our dog boarding service discounts the second dog)
Discounts for the elderly (pet or owner)
Discounts for newly rescued or adopted pets
Additional charge for number of pets (our cat sitting service has additional fees for more pets)
Additional charge for injections
Additional charge for last-minute bookings
Etc.
Plus, consider this:
Your Potential Client May Not Know What The Best Option Really Is
We've learned early on that when pet owners call, they don't necessarily know what the best service for their pet is. For example, we offer in-the-sitter's-home dog boarding and we also offer overnights where the sitter sleeps in the client's home.
As a professional service, we like to get all the facts about the pet and the owner's situation first and then together make an informed decision on what the best possible service for their specific situation is.
Perhaps they'll want two overnights in their home followed by two days of walking the dog 3 times per day. (It has happened, and is an option the pet owner didn't realize was possible)
Or perhaps they think their newly adopted puppy will be just fine left alone for several hours without accidents or chewing up the furniture. (A little education goes a long way in this line of work!)
The way we approach our service is not by presenting a set of options like a Chinese takeout menu (choose your service from Column A and your add-on service from Column B) but rather like how a professional dentist might approach it.
You present the facts about your situation to the dentist (through dialogue and by sitting back and opening your mouth), and she will assess the situation and make her best professional recommendation. From there, the two of you will discuss all possible options.
You are different than the 'kid next door,' right?
If we as an industry are to position ourselves as professionals, and as the educated service provider, and as completely separate from the 'kid next door,' why leave it in the hands of the pet owner themselves to decide what is best for their pet and unique situation?
Shouldn't we want them to turn to us as the professional, and as an adviser, and as the trained pet sitter that we are, to best determine together what care is in the pet's best interest?
The more often you can position yourself as the knowledgeable, educated and go-to pet sitter for the clients in your area, the more often you will win out over the kid next door. You will less often find yourself wondering how to compete on price, and gain a ton of confidence in the price point you have set for your service.
Inspiration From An Example Selling Pools
One of my favorite blogs is The Sales Lion by Marcus Sheridan.
Marcus recently touched upon this exact concept of making sure to (at least) address price, instead of avoiding the topic all together (in a guest article on Social Media Examiner).
The entire point of his article (from a pet sitter's point of view) is not to go and put exact or specific prices on our site but to address it.
The author of the post has a link to a web page of his pool site that addresses price in a big way but does not list specifics. You'll see he talks extensively about price ranges and this has landed him very high in Google for people searching for the cost of fiber glass pools.
Finally, you'll see in this short 2-minute Youtube clip that he confronts one of the people in his seminar – a software developer – about why he won't list prices.
The software developer responds with things like, "Because it varies greatly… it depends on the client's specific needs… they may want some add-on options… we may be able to discount…" (Sound familiar?)
And the author's direct reply to him is, "Perfect. So why not put that on your website?"
That is addressing price in a big way.
In the words of the post's author, Marcus Sheridan, "There is a big difference between answering questions and addressing questions. What does Google want you to do? They want you to address things."
How To Phrase It on Your Website
While I do not list specific prices, I do *address* price. And that is important.
Since every single visitor to your site naturally has the question of price in mind, you do want to at least address it for them.
Instead of listing something specific like "$17 for a 30-minute visit", it's OK to say something like:
"Our service varies from pet owner to pet owner. Each pet has different needs and requirements and therefore our service is never one size fits all. We take great pride in the personal service and attention we provide each pet (and their owner) and are certain you will love what we do and how we do it. Please take a moment to give us a call so together we may discuss and put together the perfect solution for you and your furry friend."
The specific way I address it on my own pet sitting website is this:
"Since fees are based on a variety of factors including length of stay, special needs of pet and service requested, please contact us today for an accurate estimate and so we may answer any additional questions you may have."
(This is written after we reiterate on the pricing page how our service differs from all others, and after we reiterate the value they will receive from us over all other options.)
That is addressing price. And it does not give a specific price or leave the visitor a bit frustrated because there is no mention of price.
Finally, The Professional Pet Sitter Rules
The goal of what I teach is simply to position yourself as the trusted, capable, and professional choice. Only then will pet owners look to you for you, and not to the 'kid next door' so she can save a few dollars.
Do you think this option of addressing price could work on your website? And, do you currently feel that pet owners look to you as their trusted source?
I look forward to your thoughts and feedback below.