10 Elements On Your Pet Sitting Website That Will Bring In More Clients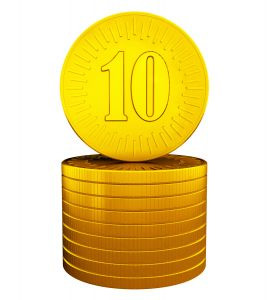 How exciting would it be for you to have more email submissions from your pet sitting website and to have your phone ringing more often?
Some weeks back, I made available a document (link to the file is below) that highlighted the 10 elements from my own pet sitting website that have been responsible for bringing in more leads every day.
And, as you know, converting more of your website visitors into leads is the quickest way to grow your pet sitting business.
Surprisingly, the way to accomplish that is NOT to simply get more visitors to your site (because you could have a ton of visitors with no one choosing to get in touch with you!) but rather to understand exactly what inspires, encourages and entices your users to take action.
Learning what gets more of your current visitors to make contact with you is not done by accident.

Push Play on the Video
Inside this 34-minute, content-packed video, you will discover each of the 10 elements responsible for my business success and detail everything from:
What the website element is.
Why it's important to use.
How it turns more of your visitors into potential clients.
The way to implement it on your own pet sitting website.
Download the MP3 ipod-compatible audio file to take on the go » (15.8mb)
Download the "10 Elements" PDF File
Follow along with your own copy of the original document I made available to PetSittingOlogy readers. Click Here to download the PDF document.
Would You Like A Pet Sitting Website That 'Works'?
At the end of the video, I finally announce publicly the pet sitting website project that I've been working on with Laura Roeder for the better part of a year.
You can read all about the WordPress pet sitting websites here » (Link opens in new window)
Simply put, you'll see how to get your hands on your own WordPress-powered pet sitting website designed to work well in the search engines and – you guessed it – convert more of your visitors into happy clients.
Have Your Say…
Now it's your turn. Please leave your thoughts, questions and comments in the section below. What did you enjoy, what made sense, what have you found success with?