How To Make The Perfect First Impression To Assure You Gain More Pet Business Clients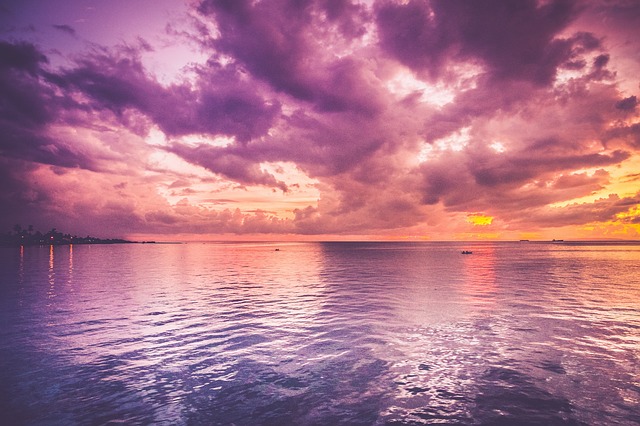 Many of us in the professional pet care industry hold ourselves to a high standard and work ethic.
We take great pride in the care we provide, the job we do, and the business we run.
We are professionals.
Since there are no exams to pass or degrees to obtain in order to open up shop and call yourself a pet sitter, the line is sometimes blurred between a professional pet business owner and someone simply attempting it.
Pet Sitters International (PSI) published a wonderful blog article recently about professionalism in our industry. [Read it here: The Most Important "ism" for Pet Sitters]
In it, they presented several specific questions that every pet parent should ask the pet sitter who she is considering to hire.
Presented here is the other side of the coin detailing how the pet sitter must position herself well before a potential client makes contact.
Much of the decision to contact you is already made in the mind of the pet owner within a few minutes of viewing your website.
Therefore, you as the professional business owner must present yourself in the most professional manner at the very first point she comes across your brand in order to even get the chance she'll consider hiring you.
In other words, if your website design, look, feel, layout, colors, images, photos, content, articles, videos, and reviews do not quickly set the visitor at ease she will leave and look elsewhere.
So how do you position yourself as a professional before your potential client ever makes contact with you?
Here are 5 important areas you should focus on to make a professional first impression.
1. Your logo
Your logo is often the very first thing your website visitor will see. Does your pet sitting logo accurately reflect who you are and what your business stands for?
If your logo was isolated from the rest of your website, would it give the feeling and first impression you hope?
Try this: show your logo by itself to someone and ask them what they believe this company does, and what words come to mind (feelings) when looking at the logo. This little experiment can be eye opening.
2. Reviews and testimonials
Naturally, a professional company that's been in business for any length of time will have some reviews from happy clients. Today's consumer relies on a list of reviews to help guide their decision.
Whether these reviews are on your website or on a third-party review site, a potential client will judge your professionalism in part by your reviews. For the reviews posted on your website, potential clients want to see a full name, location, and a photo of the person submitting the review. This makes the testimonial more authentic and powerful.
3. Photos of you
I'm not embarrassed to say that my wife and I met on an online dating site. On a dating site, as you know, each member of the site has a profile that consists of written details to help get to know the person's likes, values, morals and outlook on life.
Plus, there are a handful of pictures of the person to help further establish a connection.
Finding the perfect mate (especially online) requires mutual trust, connection and credibility. Can you imagine a dating site that offered no pictures to assist with your decision on who to contact? It just wouldn't work.
This is because a picture of the person behind the profile helps us feel comfortable. Like it or not, judgments are made from pictures. It's part of the human survival mode. We make certain judgements based on our past life experience from all kinds of visual cues online.
Aside from a picture, your website visitors are making judgements about who you are, what level of service you provide and if they feel you are a good fit for them within a few minutes.
A clear, high quality photo of you on your website will help quickly establish a connection between you and your ideal client.
Again, think about your own website browsing habits and you will see you expect the same from the sites you visit where trust is a deciding factor.
Here is an article we published about the importance of a Head Shot
4. Videos of you
If they say pictures are worth a thousand words, videos must be worth close to a million. Video creation is easier than ever with the available tools we all have access to. Your smartphone is all you need to set up, record, and create a short video for your potential clients.
You can create a short welcome video introducing yourself and giving an impression of who you are. You can also record a video of your favorite furry client in the home or out on a walk. Your visitors will appreciate the visual of what it might be like to work with you.
Note: Your videos do not need to be "Hollywood quality." Today's smartphones produce wonderful quality right from the start. Here is a short video I made showing you some good pointers to keep in mind when shooting videos of your own.
How to Make Great Looking Videos for Your Pet Business in No Time Flat: https://petsittingology.com/make-great-looking-videos/
5.Mobile-friendly website
Since upwards of 50% or more (and growing everyday) of your visitors are searching for a service like yours on their mobile device, it's mandatory that your website be mobile-ready.  Why?  Here are two reason.
The first reason your site needs to be mobile-friendly is so it's presented properly on the mobile device when a potential client lands on your home page.  Websites that are not set for mobile viewing make it difficult for the visitor to read or understand what's on the site.  They will most likely leave and look elsewhere.
Because mobile search and website browsing is such a common practice today, the second important reason for a mobile-friendly website is that Google has announced that they will 'reward' websites that are mobile-ready with a higher ranking when a search is initiated from a mobile device.
Think about it this way.  Google is always about displaying websites high in the results that are high quality and give a wonderful user-experience.  Google knows that a person on a mobile device does not prefer to see a website that is not set for mobile since it's often difficult to navigate.
Each of these reasons for a mobile-friendly website go hand-in-hand.  You can check to see if your website is properly set for mobile viewing by running it through Google's mobile testing tool.
Google Mobile Test Tool: https://www.google.com/webmasters/tools/mobile-friendly/
Bonus: Create an easy-to-use and easy-to-navigate website
Think about your own buying and shopping habits in person. Any shop or store you go into must instantly create a positive impression and feeling.
That 'feeling' is intangible and can't be explained but you know instantly whether you like or dislike the place. You know instantly whether you feel comfortable or not. And you know instantly whether you want to walk further into the store or make your quick exit before anyone spots you.
Your website visitor goes through the exact same (usually subconscious) process. If your website gives a welcoming feeling, that's a good start.
How do you achieve this? Your website's homepage must be warm, welcoming and informative. It should have content in short, easy to read paragraphs, that speak the language of your ideal client.
Remember this: everything about your business is solving a problem. Your ideal clients are searching for your service because they have a specific problem or issue they need you to solve.
The more conscious you are about the pages, content, and value you provide on your website, the more professional you will become.
Over to You
How do you create a professional image from the moment a potential client visits your website?  What parts of these elements above do you need a hand with?  Let us know in the comments below and we are more than happy to assist.