How to Build Your Pet Business Fast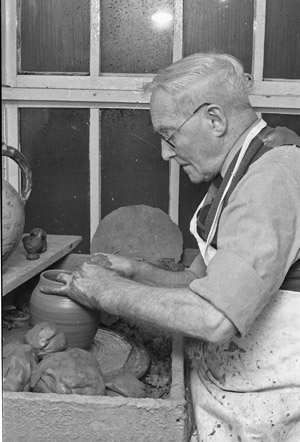 Which is more accurate when it comes to building, starting, and running a successful pet sitting business?
Slow and steady wins the race. Or…
The Fast and furious.
I received an email recently from someone who wants to start their own pet business, and asked "How can I build a pet business fast?"
Certainly, I can assist with many of the moving parts needed to get your business up and running.
What I'm not certain about is the "fast" part.
In fact, on this very website, you can make your way through my Start A Pet Sitting Business course that is designed to take about 45 days to complete.
Sure, you can always do things quicker, as your time, energy, and schedule permits, but we'll touch more on that in a second.

Why the specific need for 'fast'?
In order to best answer the original question asked, I'd want to first learn WHY the specific need for 'fast'?
Yes, whenever you begin a new venture, time is of the essence. You have a strong sense of motivation and excitement, and you want to hit the ground running. That's all good and normal.
But is there a bigger need going on here that needs attention? Is this person looking for 'fast' (quick) income?
Are they looking to change professions and get out of the current job as quickly as possible?
Knowing the full picture will help guide this person properly down the correct path. For example, perhaps they do not realize that it's very possible to keep your current job while setting the foundation for your pet business.
The big point to emphasize is this: Any working, professional pet care provider will tell you this is not the business for fast cash.
While there is honest money to be made in this industry, "easy money" or "fast cash" is not part of the equation.
The Actual 'Fastest' Way to Build Your Pet Business
On the surface, looking to build your business fast implies that you may be after putting in the least amount of work and expecting a big return.
Life doesn't work that way. Business doesn't work that way.
Allow me to provide a legitimate answer to this original question.
If you are ready, willing and able to put in a bit of work, you can improve your chances that your pet sitting business will grow fast.
How? By creating and writing powerful, relevant, and helpful content for your visitors.
It's that simple. Unfortunately, many aren't willing to put in the required amount of work to succeed. But if you do even the minimum amount of work, you'll be way ahead of the others.
RESOURCE: Ready to tell your STORY to connect with more pet owners who want to hire you? Join us on Tuesday, July 8 for a FREE Webinar that will put you squarely on the path to land higher in Google, and grow your business further.
If you spend anytime following me, you know that I teach and help pet sitters blog, write content, and post engaging articles.
There are many pieces to the puzzle and even taking the first step will get you 'seen' by Google, and improve your business's bottom line.
Would This Question Work In Any Other Industry or Profession?
I'm always a bit… perhaps insulted is the right word… when people assume what we do is easy, and that anyone can do it.
We know this is far from the truth. Just like everything else in life that's worth doing, a bit of effort and work is required.
Let this point be known: (and scream it from the roof tops if need be)…
We are not in the same boat as baby sitters. We are not doing this for fun.
Pet sitters (and dog walkers, and all other pet care professionals) are small business owners providing a local service.
Just like a locksmith, or plumber, or even an ice cream shop.
We need to work hard to win business, show up in the search engines, set up our websites, create relevant and informative content, educate each potential client over the phone…
And that's even before the pet owner agrees to hire us!
The bottom line is this:
We are in business. We need to remain in our business (most often) in order to earn an income to survive.
I'm not certain any pet sitter who is in this for the long haul is looking to set up a pet business fast.
There's an old saying that goes:
Good, Cheap, Fast. Choose Any Two.
Think about it. If you pick any of those two qualities, naturally the third will have to suffer.
*You can get something good and cheap, but it won't be delivered fast.
*You can get something cheap and fast, but it won't be good.
*You can get something good and fast, but it won't be cheap.
Over To You
How long did it take you to get your business off the ground (up and running)? How would you respond if someone asked you the same question: "How can I build a pet business fast?"