Easy Two Step Online Marketing for Pet Sitters You Can Do Today
This is a guest post from Bob McClain of WordsmithBob.com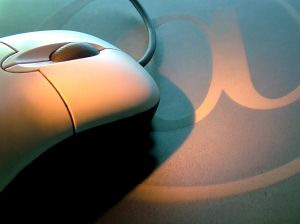 Pet sitters and pet sitting firms should really consider using these two step online marketing techniques for driving more business to their website.
One of the biggest arguments I've heard against online marketing is that, "I only get business by word of mouth." And that's a legitimate statement.
However, let me pose another way to look at it. What if the only reason you "only" get business by word of mouth is because no one who is looking on the Internet for a pet sitter or pet sitting service can find your website? It's a bit of a Catch 22.

The other legitimate complaints I've heard is that online marketing is "too expensive" or "too time consuming" or they just "don't know what to do."
Not to worry. As pet sitters and pet sitting firms you have as advantage. You are small, local businesses and there are tricks you can do right now to help move your website up into the limelight where Google, Bing and Yahoo are ready, willing and able, to move you up the search engine rankings.
Step Number One
Here's the first thing you should do. Download this free list of 20 local directories (PDF file). The list comes complete with links to each of these free directories.
Every couple of days, click on the next link and go to the directory. It will take a little hunting but find the free listing page. (It will take a bit of hunting because they don't really want you to find it. They want you to buy a premium listing.)
Once you've found the free listing page, completely fill out the form with every bit of information you can possibly (or they'll allow you to) squeeze in. Keep going to these sites and filling them out until you've exhausted the list.
Don't do them all at once. Google expects natural linking to be gradual. If they see you suddenly getting a bunch of high value links to your website, they will see it as spamming and might actually hurt you in the listings.
I recommended this as a first step because this is the first thing I do for clients who hire me to search engine optimize their website.
Step Number Two
Google looks at the Internet as one big popularity contest. He or she who gets the most incoming one-way links, wins.
So what does that mean for you? You need to find businesses and individuals willing to give you a link from their website without you giving one back.
It used to be that the search engines counted reciprocal links. "I give you a link; you link back to me." Not anymore. Those kinds of links have almost no value. Today, they want one-way links coming to you because that's a vote of confidence in the quality of information on your website.
So, you need to contact other local businesses related to your business. (Local as in within maybe 100 miles) Pet food stores, pet shops, pet clothing, pet furniture, pet funeral homes, pet cemeteries, pet trust companies, pet insurance companies…whoever you can think of.
Ask them for a link to your website. Do not offer to link to them. If they want a reciprocal link, here's what you tell them. Tell them exactly what I've told you about one way links versus reciprocal links. Then tell them you have a plan that can help you both.
It's called three-way linking. You're a pet sitter or have a pet sitting firm. There's a pet cemetery and pet furniture store asking for reciprocal links. Offer to set up a three-way link with them.
In other words, you link to the pet cemetery, the pet cemetery links to the pet furniture store, and the pet furniture store links to you. Suddenly, all three of you have one-way, incoming links from a related type business. Google loves all three of you and everybody is happy!

Bob McClain of WordsmithBob.com is an Online Marketing expert helping small to mid-size businesses dominate their niche on the 'Net. For more free information on online marketing, read Bob's Online Marketing blog.