There's A New Pet Sitting Association Causing A Stir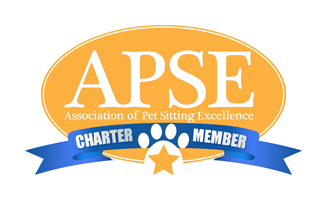 Every once in a while, something comes along to disrupt the status quo.
Some months ago, I received an email from fellow pet sitting business owner Danielle Chonody asking if we can set up a time to speak.
I already knew Danielle from the industry and was excited to hear what was on her mind.
Early into the conversation, Danielle cuts to the chase and says, "I want to start a pet sitting association!"
My immediate response was "Let's do it! Count me in."
Now, at the time, I had no real concept of what it would be or what would be involved, but just hearing those words – "I want to start a pet sitting association" – excited me. It felt right.
I knew that this was the thing to pursue and was something the industry desperately needed.
Our First Order of Business
As soon as we hung up the phone, I couldn't stop thinking about this new venture we would be embarking on. I spent days scribbling notes and jotting down ideas.
Anything and everything I felt was missing from the industry went down on paper.
Because, really, our goal was not simply to rehash all the resources and tools currently available to pet sitters… We know you can find free forms, templates and tools with a Google search.
No. Our goal was to bring something new, unique and innovative to the pet sitting community. Something that would inspire and empower pet sitters to achieve excellence.
And little did I know (something I learned shortly into our first conversation), Danielle already had a name picked out, along with a clear mission and vision for the association. She was also well into the final draft of her pet sitting book "How To Create Excellence in Your Pet Sitting Business" (now available at Amazon.com). You can download a 33-page sample chapter too!
So instead of offering the same-old out dated tools and resources, we set out to provide pet sitters with some of the tools that big business use simply by harnessing the power of the Internet and modern technology.
The Pet Sitters Speak Out
We also began to elicit feedback from the pet sitting community. The pet sitters who are out there day in and day out trying to grow their businesses.
We discovered what was working, what was not working, and learned a thing or two about your current frustrations.
How do I hire staff?
Where in the world do I find new clients?
My website is not the best it can be.
Help – I need a day off!

And on and on…
The APSE is Born
On April 15, 2010 Danielle and I were thrilled to open the doors to the Association of Pet Sitting Excellence. And the response and support from the pet sitting industry has been amazing, to say the least.
As co-founder of the APSE, I could certainly go on and on about how wonderful it is and continue to gush like a new parent.
Instead, I invite you over to the APSE website to discover for yourself what our charter members are already utilizing and buzzing about.
Please also become a fan of ours on Facebook
Feel free to leave a comment with your thoughts or questions below, and I look forward to seeing you over at the APSE member forums!