Is Your Facebook Fan Page Hurting Your Pet Sitting Business?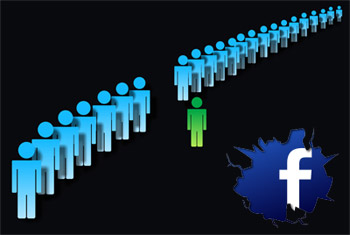 Everything we do in life either helps us in some way or it hurts us. Your Facebook presence is no different.
You know Facebook is all the rage today. We certainly continue to hear it all time:
"More than 400 million people are on Facebook…"
"If you're not on Facebook, you're missing out on this and that…"
"Go where your clients are…"

Sure, I can grasp and understand those concepts. Who wouldn't want to be around their potential pet sitting clients all day?
The only issue I have had is what in the world do I do after I create a pet sitting business Facebook fan page?
How do I get more people to take notice (or care) about what I'm saying?
And, really, what am I supposed to say in the first place?
How Can You Get The Most Out of Facebook?
Slowly but surely, I'm getting the hang of some of the best ways to get your pet sitting business fan page heading in the right direction.
Watch this training session we recently held with social media consultant, Mike Allton, on the very topic of using social media to build a stronger business.
In this hour-long dialogue, Mike touches on some Facebook tips but also focuses on the various ways you can use your social presence, overall, to gain more clients.
Is Your Fan Page Helping or Hurting?
Take an honest look at where your Fan page is right now?
Does it put your pet sitting business in a positive light to your potential clients? Or does it leave a little to be desired?
Are you putting hours and hours of time and effort only to see little return?
If so, this could be hurting your business. (Your time is valuable, right? You need to spend it wisely.)
Want in on a little secret and discover the best way to enhance your fan's user experience?
Create some interactive elements to your pet sitting fan page through FBML.
If you've never heard of FBML (or worse, have heard about it but have no idea how to make it work), you're in luck.
Watch The 2-Part Video Series
You can view a complete 2-part video tutorial going through the process at the Association of Pet Sitting Excellence.
Imagine the reaction from your community of fans when they can see Youtube videos, images of pets, slideshows, and rotating testimonials directly on your Facebook page.
How about allowing them to sign up for your newsletter or taking a reservation request right then and there?
I recently discovered the true power of a pet sitting Facebook fan page and couldn't be happier.
Thanks again to Bella for showing me the way.
Take the first step and watch these videos now…