Is It OK To Ignore Your Best Friend's Mom on Facebook?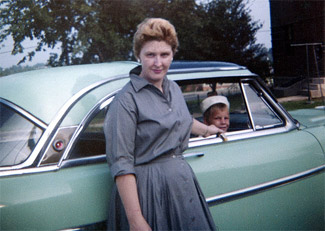 Wow, it sure does look like Facebook is all the rage these day, huh?!
No matter who you are, or what line of work you are in, most everyone suggests Facebook is the way to go.
Or at least part of the way to go.
But I'm not so sure…

Is Facebook Right for Pet Sitters?
The strangest thing happened to me on Facebook recently.
You know when you are on your profile and they "suggest" friends for you?
Well one of my suggestions the other day was my best friend David's mother.
I know!
Facebook thought that I'd be interested in being FB friends with my friend's mom.
Now don't get me wrong, there's surely nothing wrong with David's mom, she's a wonderful woman.
I'm just not sure if being in each others' feeds will accomplish anything.  And we're not even in the same part of the country.
Sure, it doesn't cost anything to friend request people, but where does Facebook for personal life end and Facebook for business start?
I'm not sure of that line anymore.  Does it even exist?
Do You Have A Pet Sitter Account on Facebook?
So, I'm quite certain you have a Facebook personal profile, right?  But do you also have a Facebook Fan Page for your pet sitting business?
You know, that page that everyone swears will bring you heap of new clients.  Now I know there are pet sitters who swear by Facebook and have found new clients that way.
Yet the majority of pet sitters I speak to are struggling to make it work.
What's your story?
Do you have a Facebook account for your pet sitting business?  Do you "use it?"  Is it working?  Can you share any tips or tricks to help bring in more clients?
Do you use it to keep in touch with and communicate with current pet sitting clients?  Or are you able to locate and attract new clients?
Also, feel free to list your Facebook links in the comments below.