WordPress for Pet Sitters: Plugins
The Anatomy of a WordPress Plugin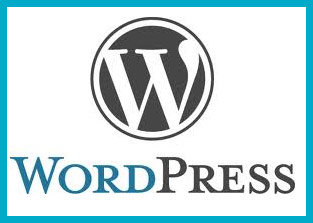 When you hear the word WordPress, what comes to mind?
For some, it's complete dread, confusion and frustration. For others, it's a time-saving platform that is used to power their entire pet sitting website.
I've been using and recommending WordPress for many years now, with its power and flexibility only continuing to grow.
As we move forward, there is plenty we'll be covering in regards to the major benefits of using WordPress for your pet sitting website, but this article is all about the WordPress Plugin.
What Exactly Is A WordPress Plugin?
If you've been using WordPress for any length of time, you know there are thousands (if not more) of free plugins to choose from.
A plugin is simply a piece of code written by a third party that, once installed, will quickly add various functionality to your WordPress blog.
You can find plugins that will add a contact form to your site, create social media or Facebook Like buttons, assist with SEO, add polls, automatically back up your files and so much more.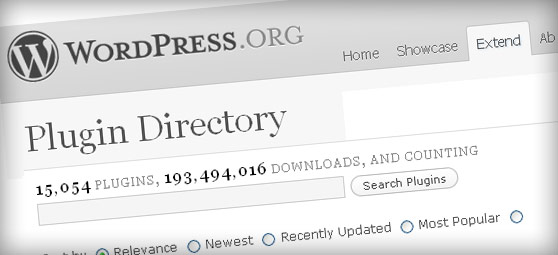 The WordPress Plugin directory has over 15,000 plugins to search.
The Bad Side of Plugins
You can usually install a plugin in about 45 seconds with just a few clicks. That's what makes them great.
But that's also what makes them dangerous.
Every new WordPress user – myself included – falls victim to the "Going Plugin Happy" syndrome.
This is when you stumble across yet another plugin that you think will be so helpful, cool or perfect to install on your pet sitting website.
While that may in fact be the case, you do need to ask yourself this question before installing any new plugin: Do I really, absolutely need it?
What Does It Hurt Any?
The ability to install plugins is, in part, what makes WordPress so wonderful. So, it's not about removing every plugin you already have, it's more about knowing what potential effect this can have on your visitor experience.
1: Every plugin adds code (often lots of it) to your pages and this slows down the way it shows to your visitor.
2: Plugins are written by (random) third party individuals and there is no guarantee that the plugin will work, is safe, or will still function with the next release of WordPress.
3: Plugin creators sometimes abandon their plugin support and no longer update the version to stay compatible with new WordPress versions and browser versions.
4: Some plugins can conflict with each other if they are not written with integrity and cause your site to act in unfavorable ways.
What Can You Do?
1: Remove The Unnecessary. Deactivate or delete any plugin you do not really need – even though you might think it's the greatest thing ever. Ask yourself if it's truly adding to the user experience and inline with your site goal.
2: Reputation Counts. Look through the WP plugin directory and choose a plugin in a category that looks reputable, is actively maintained by the author and has positive feedback.
3: Stay Current. See how recent the current version of the plugin has been updated. See how many Stars its received and see how the forum posts look.
Coming Up Next…
Discover the exact plugins that we use on our this PetSittingOlogy blog and the Association of Pet Sitting Excellence (APSE) blog.
For now, if you're using WordPress, leave a comment with the number of current plugins you currently use.