How To Create Your Very Own Viral Ecards For Social Media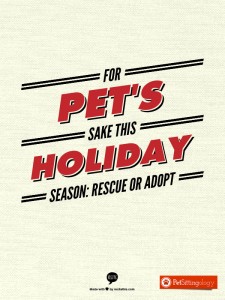 One of the most shared items on social media, as you know, are photos or images – especially ones of cute adorable pets.
Inspirational quotes and funny sayings are also extremely popular.
How would you like to be on the front end of a wildly popular shared image that you yourself put out?
Thanks to ReciteThis, you can now do just that.

Take this phrase, for example:
For PET'S Sake This Holiday Season: Rescue or Adopt
I put that together thinking ahead to the upcoming holidays and how "store bought" puppies and kittens are not the best option.
Be Responsible For A Viral Photo On Social Media
An incredibly useful, free, and easy tool to use, you have two distinct choices:
A) You can come up with a short phrase, thought, or quote yourself and instantly download it on one of their many professional font designs and layouts.
B) Or you can browse from dozens of already created quotes in a variety of categories and download on your choice of layout.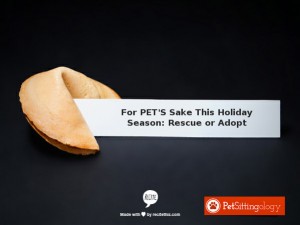 By default, the quote you download is subtly branded with the ReciteThis logo near the bottom.
If you have access to a photo editing program (like Photoshop) you can open the quote and insert your own pet sitting logo along side the ReciteThis logo (like I did in the three examples on this page).
Take your newly created wonderful quote card and publish it on your social networks (and even on your blog) and watch what happens.
I think there is plenty of potential as pet sitters all year to use these professional looking quote cards.
Over to You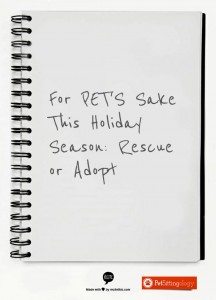 Visit
ReciteThis
and see what you can come up with. Or click the Find a Quote tab along the right side of the screen for inspiration.
Do you have an awesome quote, phrase, or saying that you will use on these cards?
Please share with us your best, and also share a link to the actual one you created, too below!
Aside from quotes or sayings, the sky is the limit. For example, perhaps you can create personalized ecards like this for specific clients while you mention Fido.
Or perhaps you create one highlighting a recent review or testimonial received.
Again, let your imagination run here. The bottom line is you have a very easy (and professional looking) tool to say whatever you wish for your community!