Top 12 Tips for Your Pet Sitting Website in 2012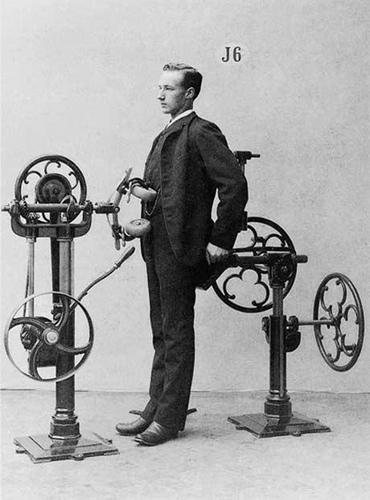 Have you made any New Year's resolutions in regards to your pet sitting business?
Have you decided to gain a certain number of new clients? Or make this the year you hire pet sitters to join your team?
No matter what your focus going forward, you will always need to keep your website in tip top shape.
One of my biggest passions has always been helping pet sitters grow by improving business skills and improving your website presence.
Here are my Top 12 tips for getting your website in great shape in 2012.

1: Title Tag
This is possibly the most important element when it comes to SEO and landing in Google for your chosen search terms. Make sure each of your pages has a different title tag geared towards what you want that specific page to rank for. Place your important keywords near the beginning of your title tag, and the less important terms near the end. Use approximately 70 characters max.
Example of a good title tag:
<title>New York City Pet Sitting | Dog Boarding | Cat Sitting | Dog Walking | by Alitia's Animals </title>
2: Phone Number
Make sure your contact phone number is listed at least once on the page (twice is good, too). Once at the top, once at the bottom. Make sure it is prominent and visible.
3: State your State
Do not take for granted that your visitors (or Google) know in which State you provide service. Columbus, for example, can be in Ohio, Georgia or Texas. Spell out the name of your state in at least one location on your site.
4: Use Your Business Email Address
If you are listing an email address on your website, why not list your domain name business address instead of a free one like hotmail, comcast, verizon, or even gmail? If you are using your own domain name, you are able to set up an email account that forwards to your current one (IE. info@my-pet-biz.com)
5: Show a Picture
People connect with people, not with websites. And since we are in the service industry, your visitors want to see you before they feel comfortable getting in touch. And they especially want to see you before they invite you over for the meet-n-greet. Do not hide behind your website with no picture of yourself. Help build the bond and trust during their first visit to your website by adding a nice image of you (with or without a pet).
6: Contact Form
Place a contact form in the sidebar of every page to increase the number of visitors who will get in touch with you. This makes it so easy for them to get the ball rolling. And that's exactly what we want every single visitor to do.
7: Google Analytics
In order to know how effective your current website is, you need a way to track and view visitor activity. The free Google Analytics will give you plenty of insight to your website visitors and will paint the entire picture. You'll see how many visits per day, how long each visitor remains on your site, what keywords they typed in to find your site, and much more.
8: Use Testimonials
Potential clients want to know that other pet owners have placed their trust in you before. Include a page of reviews and testimonials for your visitors to read.
9: Add a Call to Action
A call to action is simply an action that you instruct your visitor to take. For example, "Call us now" "Email us to get the ball rolling" and "Fill out this form to begin the quick process" are examples of good calls to action. Place one near the bottom of every page on your website so your visitors will always know what to do next.
10: Take nothing for granted
Do not assume that everything is clearly stated on your pages. Spell everything out. Remember that more often than not, your visitor is just learning about the pet sitting option for the first time. Create your content with that in mind. You and I know how it works and what the process is, but your visitors have no idea. Plus, Google will value your page more with more helpful content on it.
11: Include Affiliation Logos
Proudly displaying the fact that you are a member of a professional pet sitting association, or that you are trained in pet CPR and first aid, adds a level of trust that your visitor will be pleased to discover. Always remember to link the image to the website so your visitor can get the full picture.
12: Add Video
If you haven't yet noticed, video is everywhere. And it is only going to become more and more popular. Jump on that band wagon now and start including video on your website. It's easier than ever to record a short clip from your phone and upload to Youtube (then to your website). Record your entrance to your favorite client's house to show how wonderfully excited and happy the pup is at your arrival.
Also, don't be afraid to add funny, entertaining, and interesting animal-related videos from Youtube on your website. Your visitors will enjoy all of it.
Wrapping It Up
Improving your pet sitting business through your website is an ongoing process. It is something I have focused on from the very beginning in my own pet sitting business and is what's responsible for turning Alitia's Animals into a six figure company.
These 12 rules are identical to what I focus on everyday. If you follow these, you will see improvement.
Want Much of This Work Done For You?
You may already have heard that Laura Roeder and I are about to launch the perfect website for pet sitters.
In fact, what we have created is a WordPress-powered theme (template) for pet sitters to use that already has all the elements in place for you. No guessing, no difficulty, no stress.
Plus, you get to make all the edits, additions and adjustments anytime you want. (You do not have to rely on a web designer to make each little change for you.)
We give you the tools, education and ongoing training you need to master your powerful, successful pet sitting website.
And the best part? We need more pet sitters to jump in and give us feedback on what we have so far.
A small handful of pet sitters are already on board, and we are now looking for 12 more.
If you want the opportunity to help us test drive this system, please fill out this brief survey (some of you may have already filled it out).
In a few days we will hand select a dozen pet sitters to get in on this WordPress-powered setup. We think you'll be quite excited at what we have in store for you!
Let's work together to make 2012 the best year yet.