The Modern Rules of using Flyers and Door Hangers for your Pet Sitting Business [video]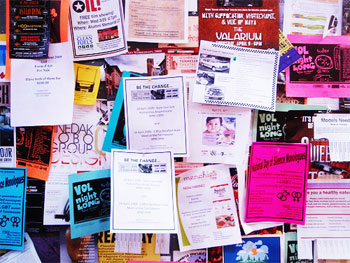 What is the number one reason to use flyers or door hangers in your pet sitting business?
In other words, what are hoping to gain from it?
New clients, right?
Whether you are a solo pet sitter on your own, or a pet sitter looking to bring on ICs or employees, the goal is exactly the same:
To bring on new clients the best way possible.
One of the most common questions I receive when it comes to working with ICs is "How can I bring on an IC or Employee without the guarantee of work?"
And one of the most common questions I receive from solo sitters is "How can I land higher in the search engines?"
Both of these questions address the exact same issue: Gaining more pet sitting clients.
This new video addresses the popular topic of using flyers and door hangers to promote your business.

Inside this video, you'll discover:
Why using flyers needs to be part one of a bigger plan (and what the bigger plan is).
How to increase the chances your flyer will get used.
The reason why timing is everything.
Bonus Resource #1:
If you want your specific pet sitting questions answered, you are invited to attend my upcoming 'mini consultation' Q&A phone call. Reserve your space here and get all the details!
Bonus Resource #2: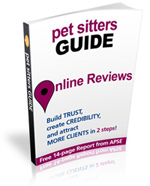 If you are not taking full advantage of online review sites (Google Places, Yelp, etc.) you need to get my free Pet Sitter Guide to Online Reviews.
You'll see the 8 review sites that can help your Google rankings, and be handed my exact email template to use and send to your clients (plus lots more).
I created it for the Association of Pet Sitting Excellence (APSE) Facebook community and welcome you to download your copy right now – PDF file.
So, What Do You Think?
As always, I love hearing your thoughts on my videos. Have you had success (or no success) with flyers or door hangers?
Leave a comment below…