The Easiest Way To Gain Many More Pet Sitting Clients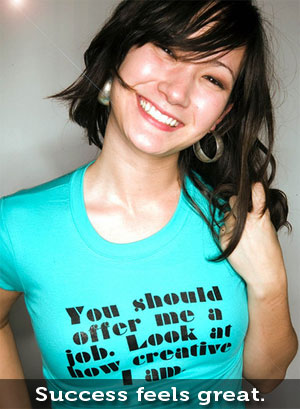 Are you looking for more pet sitting clients than you can possibly handle?
Of course you are, it's a trick question!
We can all use a spike in our bank accounts right about now and one way to increase our available balance is to increase our client base.
The holiday season is no longer just around the corner; it is squarely upon us. And it's no secret that the last few months of the year are the most profitable for working pet sitters.

But no matter what time of year, in order to gain many new clients, you must first begin to focus on gaining just one.
That's right. The easiest way to gain many is to focus on gaining one.
Once you are able to celebrate the success of gaining one new client, you can then repeat the exact same process on a bigger scale and find many new pet sitting clients.
Focusing on just one to start will keep you from becoming overwhelmed and will place the goal in a very achievable light.
Read on to see how you can promote the heck out of your business by winning your own personalized pet sitter t-shirt!
The 3-step Process To Grow Your Pet Sitting Business One Client At A Time
1: Make your plan.
One of the best ways to move forward is to plan backwards.
Keep thinking backwards until you arrive at tasks you could do today. This will help you to attain the goal's starting point.
You already know what your goal is (one new client) so now it's time to sit down and come up with your game plan.
How will you go about reaching this goal? Brainstorm a list of possible ideas.
Directly ask current clients for recommendations
Post an ad online, like on Craigs List
Partner with a local business to help get the word out
Offer a coupon, discount or other incentive on your website for new clients
Whatever the plan, get it down in writing and set it in motion. Write down every little thing – no matter how small – that you must do in order to reach your goal.
2: Set your time frame.
Begin by defining a realistic timeframe for your goal.
Find the sweet spot based on your past history. Make it challenging but keep it achievable. If you don't give yourself enough time, you'll be setting yourself up to fail.
How long will it take to gain one new pet-sitting client? 1 week? 2 weeks? 4 weeks?
Once you decide, mark that date on a calendar and keep it visible at all times. Jot down tasks along the way so you stay on track and keep a clear picture of your goal in mind at all times.
What you focus on becomes reality.
3: Monitor results and adjust as needed
What's one of the biggest reasons people do not successfully reach their goals?
They simply are not watching the results of their efforts and adjusting things along the way.
A plan is pointless if you are not actively tracking the day-to-day results. If you partner with a pet store, for example, are people taking your marketing materials? Are those people getting in contact with you? Are they becoming new clients?
Where might the system need to be adjusted?
If you're not getting calls, rethink the marketing material. If you're not closing the deal on the phone, consider a new approach.
Monitor every aspect of your plan and consistently evaluate where things may be falling short. Then adjust, and repeat.
Keep Your Eye On The Prize
Remember, the goal is for just one new client. You can do it!
As soon as you gain one new client in this systematic way, you will be well on your way to gaining plenty more (just repeat the process over and over).
This Month is "Official Gain More Clients Month"
If you'd like to officially take part in this movement and take on this challenge of gaining just one new client, here's what to do.
Leave a comment below letting me know you are on board to gain one new pet sitting client.
Take some time for yourself to make your plan, set your timeframe and monitor the results.
By leaving a comment below and saying "Yes!" you become accountable. Accountability is a huge motivating factor for us all to reach any goal.
My Gift To You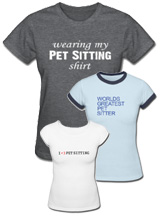 To help you continue to promote your pet sitting business, I will say "I knew you could do it!" by providing one lucky pet sitter a free customized pet sitting t-shirt, courtesy of the new Pet Sitter Shirt Store.
Choose from any of the 10 designs and I'll even print a personal message on the back, if you wish. (IE. Your website, twitter name, business name, tag line, etc…)
Hop on board now by leaving a comment showing your commitment to gain that one new pet sitting client and let's celebrate together.