Pet Sitter Spotlight: Michelle Romano of Waggs & Purrs Pet Sitting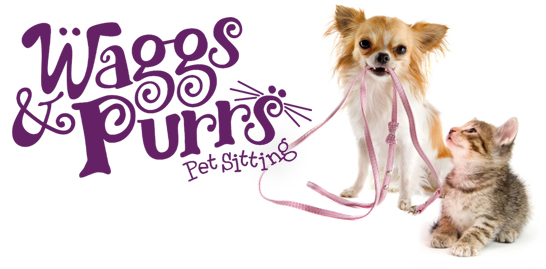 Day 13 of our spotlight on 15 Professional Pet Sitters Doing Extraordinary Work!
So much of a professional pet sitter's days work revolves around plenty more than only caring for the well being of the pet.
The pet sitter is also in a position to be responsible for the client's home, surroundings, possessions, and property.
Choosing to hire a trained and skilled pro to care for your furry friend is not a decision that should be taken lightly. The entire home – along with all the contents inside the home – is also at risk, should something happen.
Today, we say hi to Michelle Romano of Waggs & Purrs Pet Sitting in San Antonio, TX, who saved a lifetime of memories (and much more) from disaster.
Saving An Army Captain

Soooo… this just happened today…
I went to one of my mid-day visits today and when I opened the door I was immediately hit with the very strong odor of gas.
The first thing I did was get the 2 small dogs outside in the yard. I came back in and found the stove had one dial left on, no flame just gas.
I opened all windows and doors to allow the ceiling fans to blow out the strong gas odor.
This was serious! I didn't want to turn on any light switches and was even afraid of creating a spark walking on the carpet because we have very dry weather here and getting shocked is a common occurrence.
The client was contacted. She is an Army Captain on a nearby base and couldn't immediately leave but was relieved her dogs were ok and that I was there to take care the situation.
It took a lot longer for the odor to dissipate than what I had expected. I was concerned for the dogs health – one is a 15-year old Miniature Schnauzer with a serious heart condition and the other a young terrier.
I was getting a headache from the gas odor so there's no telling what was going on with those pups. I kept them both outside for over an hour. By the time we went back in, the air inside was much better. All the windows were opened.
I had a scheduled afternoon visit as well, however I went back much sooner than I was supposed to. Pups were fine. Air was better. Kept them outside again for over an hour.
Client was on her way home so they will be back in her care shortly after I leave.
Client did a completely irresponsible thing by leaving her stove on. Scary thing was, when I got home for the day there was a news report about a house in a nearby town blew up because of a gas leak.
The man survived but was badly burned and transferred to the hospital on the same Army base where my client was.
Crazy day!
Over to You
Read More: See our full profile of 15 Professional Pet Sitters Doing Extraordinary Work!
Keeping the welfare of the pets in your care is always priority number one. But you also must keep your own health and safety in tact.
When have you found yourself in a lifesaving situation where everything turned out well because of your amazing actions?