How to Become the Most Reliable and Dependable Pet Sitter Ever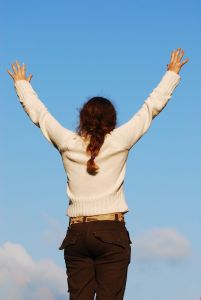 How would YOU specifically handle this situation?
If you've been in the pet industry for any length of time, you no doubt have a certain script that you follow for new client inquiries.
Whether this script is formal and on paper, or simply in your head at this point, you know what typical points you need to cover.
However, every once in a while, you get hit with a certain new client inquiry that requires a more delicate approach.
A Recent Email I Received
Take this recent email submission (pasted in full) we received through my pet sitting business (Alitia's Animals) and you'll see exactly what I mean.
Potential client writes: "This is my third time looking for a reliable , dependable pet sitter for a long term relationship with my older two dogs. I'm passionate about taking care of my 2 dogs and the rescues that I take in."
If you replied to this email with your usual approach, you'd be missing out on a great opportunity to gain a valuable client for life!
Let's look at the email much closer…

For one thing, the potential client states 'long term relationship' right up front. She not only has two older dogs but also rescues so you know 'long term' is a real possibility.
Second, she uses the phrase 'dependable pet sitter.' This means that you must approach every part of the contact with her with this in mind.
How? Easily.
Say what you mean and mean what you say. If you say "I'll call you at 5," call her at 5. If you say "Look for an email from me as soon as we hang up," make sure to send her that promised email.
Do whatever it takes to get her on the phone (EEKS! Yes, the phone. I know some pet sitters dislike the phone but in this case I would say it's a must).
So get her on the phone, and assure her – and reassure her – that you are the most dependable sitter EVER. Share stories, ask her questions about her situation and relate to her on every level possible.
Finally, the potential client starts the brief email with "This is my third time looking for a reliable , dependable pet sitter…"
Say what?! Third time? Poor client!
She certainly deserves better, doesn't she?
What do you do with that information?
Ask her exactly what happened (what went wrong) in her previous two situations. She will be thrilled to provide you with the details.
You are not asking to bad mouth any other company, but rather to get a complete inside look into what she values and what the others messed up on.
Now you'll know exactly what she needs from YOU – her new dependable, life long pet sitter!
Let her know (through words, feelings and actions) that you are going to be her last, dependable pet sitter she'll ever need to hire.
Closing Thoughts
Final Note: One thing is certain about this potential client; She is most certainly NOT concerned about price and you need to be able to recognize that. Trust me when I say that she will pay anything for the right, dependable pet sitter.
Will it be you?
Please leave your thoughts in the comments below on how you would approach this specific lead.