How To Get Others To Make You Look Even Better Than You Do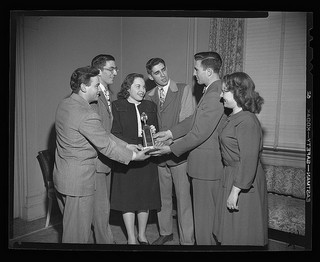 How would it feel if you were to be interviewed and profiled by the New York Times or MSN or any other respected publication?
Pretty good, I imagine, right?
And more importantly, how would it look to your potential clients and fellow pet sitter colleagues?
Even better, I'm sure.
When any third party writes about you, it speaks volumes about how they feel about you and how they view you.
This is called 'borrowed credibility.'
Borrowed credibility is simply what happens when you are featured in an interview or news story.
The publication writing about you has its own credibility and you are then seen as sharing in on that credit.

Think about the difference between these two scenario – which is more impressive and effective?
A) I take out a paid advertisement in the New York Times announcing my pet sitting business services.
B) The New York Times' Pet Section features my pet sitting business in a story about pets.
Obviously you see the difference.
Choice A doesn't do anything to help my credibility. It's an ad created by me and the things we say about ourselves hold little value.
Choice B implies that the New York Times views me as a credible expert in the pet sitting industry and what others say about us is given more clout. (Think of why testimonials from others are so necessary.)
Here Is How You Can Do It
So, how can you easily borrow some credibility and get interviewed, featured or published?
Allow me to share a recent interview I landed and pull back the curtain to show you how to achieve the exact same thing for your pet sitting business.
I was recently profiled on MO.com.
See my interview here (link opens in new window) – http://www.mo.com/Joshua-Cary-PetSittingOlogy
"MO.com interviews entrepreneurs from all walks, across all industries, and from around the world. The focus is on their habits and methods; what makes them tick. The primary focus of MO.com is entrepreneurship."
I can now highlight my interview on PetSittingOlogy for others to read, while using that borrowed credibility.
And the way I got featured couldn't be simpler.
I found out about it through an email digest called HARO (Help A Reporter Out).
This is what you need to do to achieve the same:
Step 1: Subscribe to the free daily email digest for HARO (Help A Reporter Out).
You will receive a daily notice containing many publications (both in print and online) that are looking for experts and sources on a wide variety of topics.
Step 2: Glance through the emails looking for requests for your expertise (IE. Looking for pet experts, dog experts, business owners, etc).
Step 3: Follow the given instructions and send an email to any request you may qualify for while giving an overview of your experience and knowledge.
And that's it.
What To Do Once You Are Interviewed
Once you land an interview or mention on a site, make sure to announce it on your website, post it on Facebook and other social media sites, send out a press release, and send email to your clients.
You can also put the site's logo on your website and link to the write up.
This will look very good by presenting you as the expert that you are – someone worthy enough to get written up by another quality site source.
What To Do Next…
Of course, you can leave your questions and comments in the comment area below.
But more importantly, when you are featured in your first interview or write up, please let us know so we can celebrate along with you.