All Pet Sitting Advice Is Not Created Equally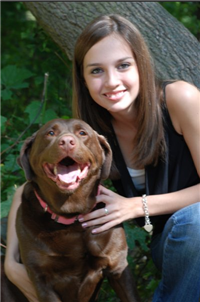 Editor's Note: This is the first article by our newest PetSittingOlogy writer, pet sitter Sarah Johnson, of Menly's Pet Care in Michigan.
When you're just starting your pet sitting business, there's no doubt that you have a thousand questions ranging from "What should my business name be?" to "What should I charge for my services?"
Getting involved in pet sitting organizations and forums such as Professional Untied Pet Sitters, the Association of Pet Sitting Excellence and Pet Sitters International are great ways to get in touch with other pet sitters and ask their questions and advice.
However, let me give you one piece of advice.

No matter what advice you get, always do what you feel comfortable with and what YOU feel will make your company a success.
When you first "open your doors" so to speak it's easy to get overwhelmed with the things you don't know yet and take the first advice that is offered from someone who has been doing this longer than you.
I will be the first to admit that you can learn an invaluable amount of information from others, but don't get wrapped up in how everyone else feels you should run your business.
The reality is there is no one way to run your company.
You can ask ten pet sitters the same question and may get ten different answers on the way they operate. The most important key to success is doing what works for YOU!
Charge what you feel comfortable with. Make it an amount that will allow you to stay in business but also is a number that you feel confident telling potential clients.
Don't like network marketing or putting up flyers? Then don't! Maybe you would rather delegate your time by working on your website, social media and craigslist ads all day.
Do you prefer a more hands on approach to scheduling rather than having a pet sitting system where clients can do it themselves? There's nothing wrong with that.
Maybe someone shares with you their pet sitting contract and you don't feel comfortable with some of the policies they have listed. Then don't use them!
My point here is that eventually, if you're not doing what you feel works for you, you will get burned out and lose passion for your business or worse.
Your business could fail because you couldn't stick to all of the procedures and policies that someone else told you "you should be doing."
When you listen to your heart and have fun with what you're doing and success WILL follow.
Let us know in the comments below the best (or worst!) piece of advice you've ever received, and how it's worked out for your business.